More parts of Trichy come under camera surveillance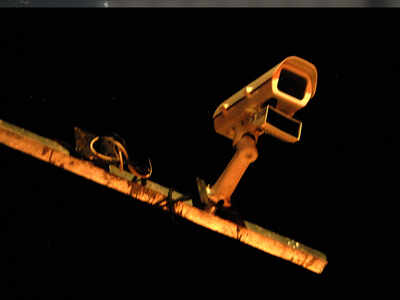 The city police inaugurated 35 more surveillance cameras in the city thereby bringing Shastri road, Kohinoor theatre junction and a few more stretches under round-the-clock vigil.
City police commissioner A Amalraj inaugurated the outpost under Thennur bridge where the camera feed can be monitored, on Thursday. The objective of surveillance was to keep a vigil on suspicious movements to prevent crime. Traffic regulation was also another aspect.
The camera were installed at a cost of Rs 30 lakh. The cameras were installed in four areas - 20 cameras were set up on Shastri road till Karur bypass, nine cameras on the stretch between Kohinoor theatre junction and KRT showroom on Karur bypass road, three cameras from Kohinoor theatre junction till Maris theatre and three cameras on Salai road.
The police said that the newly installed cameras have image resolution of 4MP and also record during the night. Earlier, the some private agencies had installed 2MP cameras which could not record anything with clarity after dusk. Battery backup has also been provided for the cameras to keep it running in the event of power cuts.
It may be pointed out that as many as 290 surveillance cameras have been functioning at the central bus stand, Chathiram bus stand, Bharathidasan Salai, Thillai Nagar, main guard gate, NSB road bazaar and some other areas. These cameras were unable to record anything with clarity at night and failed to help in investigation of crimes during the night. The police had earlier said that there was a proposal from the Trichy police to the government for installing night vision cameras.
The police said that steps were being taken to connect all the cameras in the city to the police control room.
Source