IndiGo decides not to stop Bengaluru flight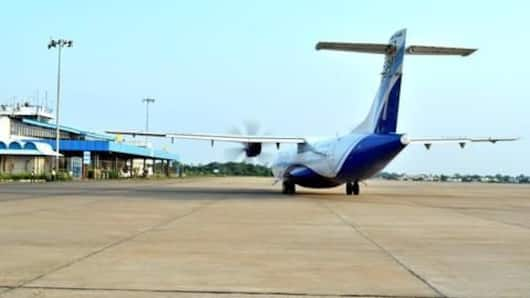 TRICHY: IndiGo Air has retracted its decision to withdraw its flight between Trichy and Bengaluru despite high patronage, apparently after an uproar in the social media. The leading domestic carrier had closed bookings on Trichy – Bengaluru and Trichy – Kochi sectors in August.
TOI had carried a report on August 25 saying that both the services were going to be withdrawn from the last week of October, which IndiGo confirmed. Work to be executed at the Kochi airport was stated to be the reason for the withdrawal of the Kochi service. However, despite the Bengaluru service registering cent per cent seat occupancy, the airline closed bookings in that sector too without offering any reason.
Following the social media campaign against the move quoting the Times Of India report, the service provider has now come with a new time table resuming the service to Bangaluru from October 27, sources at the Trichy airport said.
According to the IndiGo booking site, the existing Bangalore timing (arrival at Trichy at 7.40 am from Kochi and departure from here at 8 am and arrival at Bangalore at 9.10 am) will continue till October 26. As per the new time table, the flight will depart from Bangalore at 5.30 pm and arrive at Trichy at 6.50 pm.
The flight would depart from Trichy at 7.30 pm and reach Bangalore at 8.50 pm.
Besides Chennai, Kochi and Bangalore are the two destinations which connect Trichy with neighbouring states.
Frequent flyers have been worried about the withdrawal of these two destinations, particularly Bangalore, which has been witnessing good patronage. IndiGo Air's decision has now come as a great relief to the fliers in Trichy and surrounding districts.