Southern Railway plans speedy water refills to reduce train runtime
CHENNI: The Southern Railway has planned to set up state-of-the-art quick watering systems to speed up water refilling at several railway stations including Chennai Central and Egmore, Katpadi, Madurai, Trichy and Tirunelveli.
After identifying that the runtime of a train was affected by the pace at which water tanks for passenger coaches were being filled at intermediate stations, the Railway Board has directed to develop quick watering systems similar to the ones used at Erode in Tamil Nadu and Vijaywada in Andhra Pradesh.
"Coaches should be watered within the stoppage time of 10 minutes," an order sent by the Railway Board a few months ago stated.
A similar system is available at Villupuram station as well.
Railway sources said stoppage time of trains at stations across the state is being reduced to speed up journeys. Meanwhile, there are also passenger complaints about lack of water, especially on long distance trains on which toilet sees more use.
There has been an increasing trend of passenger complaints on non-availability of water, said railway sources.
With the use of quick watering system, a 24-coach train can be filled up within five minutes and multiple trains can be simultaneously watered at the same time.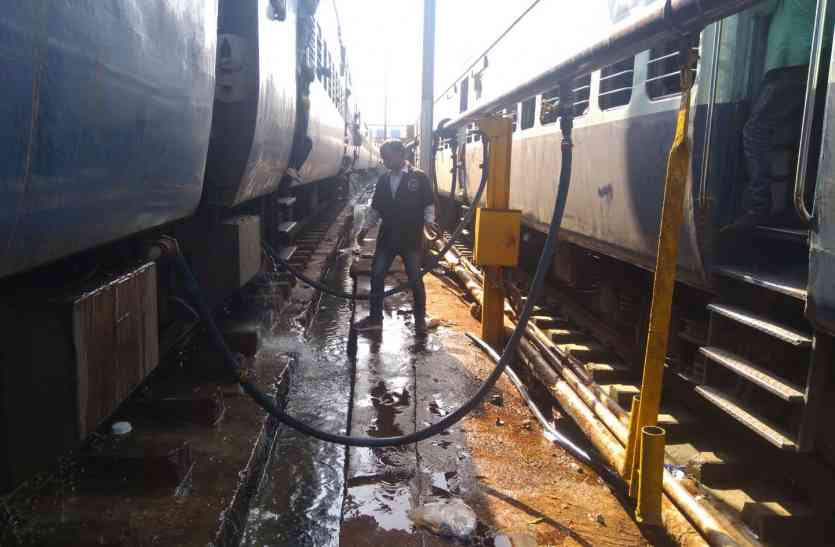 In the present system, railways fix hoses from their water line to the inlet of coaches and fill tanks. The speed of a regular pumping system is comparatively slow and the water pressure at the last coach is usually reduced.
Quick watering systems use a powerful motor and a centralised monitoring system with flow meters, which can also check exactly how much water is being filled into the tanks thereby reducing wastage, said a senior railway officer. The number of staff needed for the operation will also be curtailed, the official said.
"We have floated proposals to install such systems at Tiruvarur, Mayavaram and a few locations in Kerala as well," said the official.