Stress on improving emergency care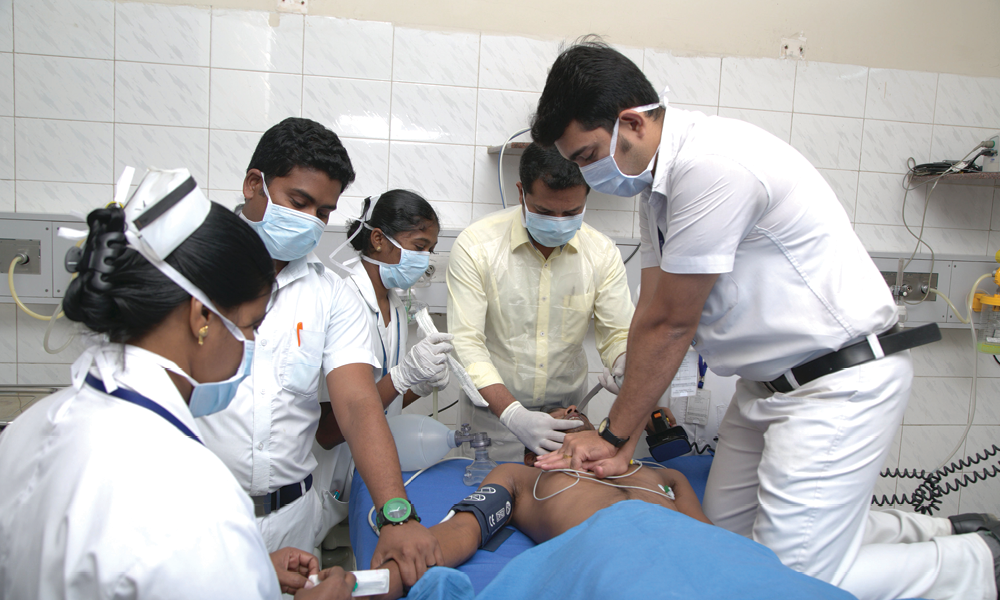 (Representative image)
Calling upon the healthcare industry to promote medical tourism in a big way, Bhimaraya Metri, Director, Indian Institute of Management, Tiruchi, on Sunday said that doctor-patient ratio should be improved so as to improve the quality of medical care.
Speaking at a national-level workshop on "Emergency and Intensive Care CME - EMICON 2017" organized by Apollo Speciality Hospitals, Tiruchi, he said health sector had been undergoing paradigm shift over the years.
Several public and private sector hospitals had improved their infrastructure, thereby enabling them to provide quality medical care to the patients.
Mr. Metri said that there was a great scope for promoting medical tourism and hospitals should tap this by strengthening the infrastructure. The country also needed more doctors, he said.
G. Anitha, Dean-KAPV Medical College and Hospital, Tiruchi, said that the quality of medical services provided in the emergency room was of paramount importance and often had a direct bearing on the morbidity and mortality of a patient. It was time to enhance this service and focus on all areas of emergency services.
M. Chenniapan, senior cardiologist and Honorary Director of Medical Education, Apollo Hospitals, Tiruchi, S. Senthilkumar, Hospital Administrator and Assistant Director Medical Services, Apollo Speciality Hospitals, Tiruchi and others spoke.