Price rise looms as 13 sand quarries shut temporarily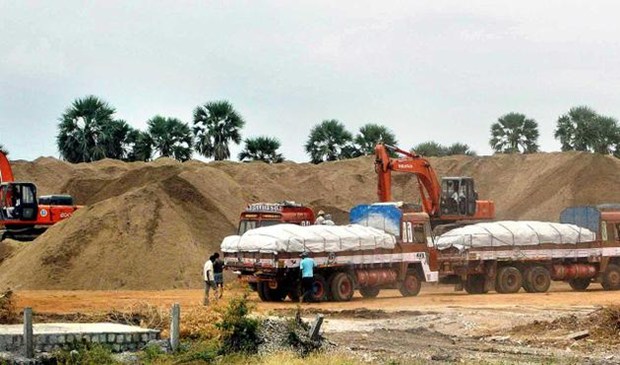 FOLLOWING an interim injunction granted by the Madurai Bench of Madras High Court, as many as 13 sand quarries, including two in Karur district, were closed on Thursday. With major quarries in Tiruchy being shut temporarily,sand lorry opera-tors claimed that prices may soar as they had to rely on quarries in adjacent districts to meet demand.
Tiruchy District South Sand Lorries Owners Association president K Jayarammurthy said, 'The move would certainly impact availability of river sand for construction. We were almost there in the queue to receive the sand units, but, the quarry was shut due to the HC order. Now, we have no other choice than to wait in serpentine queues at Ariyalur and Thanjavur to meet soaring demand for river sand in the construction sector".
Two units of river sand are being sold for 112,000. Lorry owners said prospects of a price rise were high as the 11 quarries in Tiruchy district were meeting the demands of a large number of customers in the central districts. As a possible solution, sand lorry operators have asked the Public Works Department (PWD) to open a new sand mining unit in Mudikondan village along the banks of the Koraiyar river in Pudukkottai district to cater to them for now .
Source: epaper.newindianexpress.com//c