IndiGo Air to withdraw Kochi, Bengaluru flights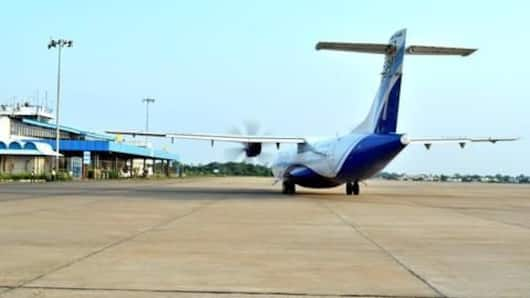 TRICHY: IndiGo Air has planned to withdraw two domestic services to Kochi and Bengaluru from the last week of October. According to the airline, the Kochi flight termination would only be for three months owing to operational issues at Kochi airport. The move comes at a time when air passengers are demanding more domestic services from Trichy airport.
With this, the number of domestic services from Trichy airport will come down to one. Currently, only IndiGo Air operates domestic flights to Chennai, Kochi and Bengaluru. According to sources atTrichy airport, the two services are being operated with a patronage of 65% to Kochi and about 90% to Bengaluru.
"As there is no proper day train service to Bengaluru from Trichy, regular passengers will largely be affected following the withdrawal of these two services," said L Raja, a resident of Trichy who works in Bengaluru.
The domestic services to Chennai, Bengaluru and Kochi by IndiGo Air were launched during 2018-19. The domestic traffic handled has more than doubled from 1.38 lakh during 2017-18 to 3.28 lakh in 2018-19.
"The introduction of new services to Chennai (weekly 29 services) and Kochi and Bengaluru (seven services per week) were the main reasons for the increase in domestic passenger traffic. While Trichy airport connects five overseas destinations such as Singapore, Dubai, Sharjah, Kuala Lumpur and Sri Lanka, it is pathetic that the airport would be going to connect only one domestic destination," travel agents said.
"If the issue pertains only with Kochi, the airport authorities should do the needful to continue the service to Bengaluru," said H Ubaidullah from Trichy Intra-City Development Endeavours (TIDES).
Attempt to contact the airport director went vain.