City square to get facelift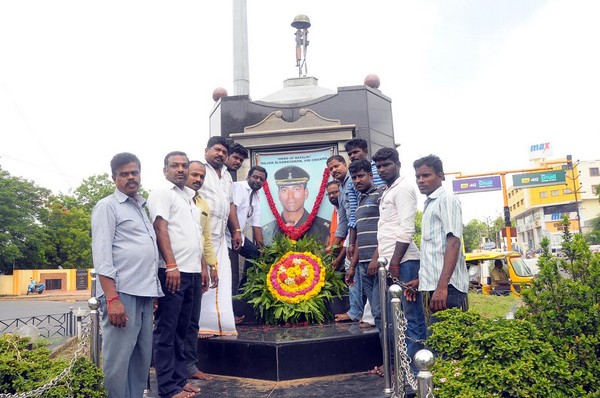 A major landmark in the city, Major Saravanan Square on Collector's Office Road, is all set to get a facelift.
The square was established after Major Saravanan sacrificed his life in Kargil War on May 29, 1999. Besides portraits of the martyr, the square has a plaque in his memory.
The Major Saravanan Memorial Trust, headed by Amirthavalli Mariappan, which maintains the square, has decided to beautify it by adding a few features. The Trust has approached Tiruchi Corporation, seeking permission to carry out modifications.
According to sources in the Corporation, oral permission has been granted to the Trust to carry out construction activities.
On its part, the Corporation has plans to establish artificial fountains at two small median parks adjacent to the square.