Air, noise pollution levels go down in Trichy
Air and noise pollution levels in Trichy have come down this Diwali compared to last year. While the Supreme Court order and a change in the mind-set of people are credited for the change, poor money flow is also considered as a factor in bringing down bursting of firecrackers in the city.
According to Tamil Nadu Pollution Control Board, though the pollution levels were higher than the permissible level, it has come down from the last year's figures.
There was a fall in noise level by 4 decibels than last year. The level of suspended particulate matters such as PM10 and PM2.5 were also slightly less than last year.
The residential locality of Ramalinga Nagar recorded the presence of 113 microgram per meter cube (ug/m3) of PM10, which was 171ug/m3 last year on the day of Diwali. The commercial area of Gandhi Market too saw a fall from 119ug/m3 last year to 101ug/m3 this year.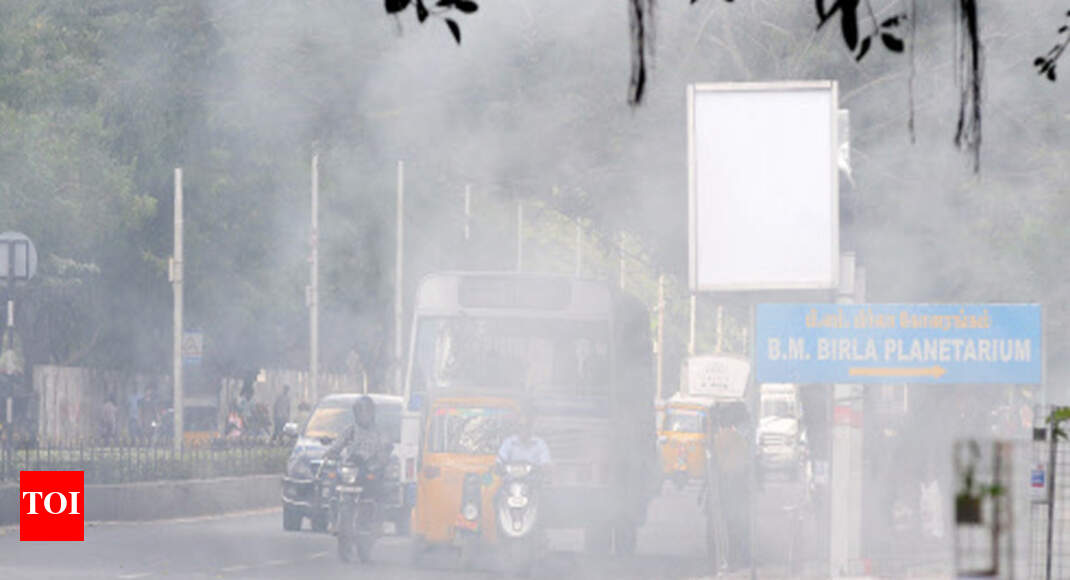 Terming it to be a positive sign, officials in the TNPCB largely credited it to the Supreme Court restrictions on the timings for bursting crackers. They said that the pollution graph remained low this year despite an increase in the vehicular population than last year.
Stating that the Supreme Court order has played a role in bringing down the usage of crackers, collector K Rajamani said that the changing public mind-set also has a major role. While people are becoming more sensible on personal safety, campaigns on its environmental implications are a deterrent factor.
A senior official from the revenue department, however, said that public awareness had a limited role, but lack of money flow has brought down its usage. Diwali is an expensive affair and in the present scenario, it is unlikely for the average income group to afford the sky rocketing price of crackers which has been the main reason for the reduction in fireworks this year.
Source