Now, get your plastic bottles recycled in railway junction's crushing machine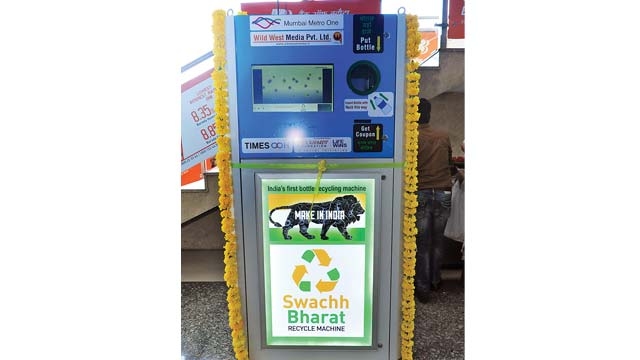 (Representative image)
Empty plastic water bottles that are discarded by passengers at the Trichy railway junction will be recycled, as a plastic bottle crushing machine has been installed at the station on a pilot basis till the end of November. If the initiative turns out to be successful, the private firm which has installed the machine will be allowed to use the premises and make use of the plastic recycled by them.
"On an average, more than 1,000 empty water bottles are thrown away at the railway station by commuters. To overcome the problem, the bottle crushing machine has been installed at the end of the platform number 4 on the Madurai side," said a senior officer from the Trichy railway division.
According to officials, the machine was installed on September 1 on a three-month trial basis, by a private firm. The Southern Railway has not paid anything for the machine or its installation, but just permitted to install the machine on a trial basis for three months.
"They collect the bottles from all over the junction and make use of the plastic powder after the bottles are processed. If it is proved to be successful, they can continue the process. For that, they have to pay a license fee to the railways for keeping the machines at the platforms. They can collect the discarded bottles and make use of the crumbles after crushing the bottles. Already two months have gone, the trial period would continue for one more month," the official said, adding that they can install any number of machines as per their requirement based on the revenue generated.
Since the day of installation of the crushing machine, 10 kg of plastic crumbles has been generated, another official from the division added.