Passengers clamour for trains to stop on platform 1, not 3 and 4, at Srirangam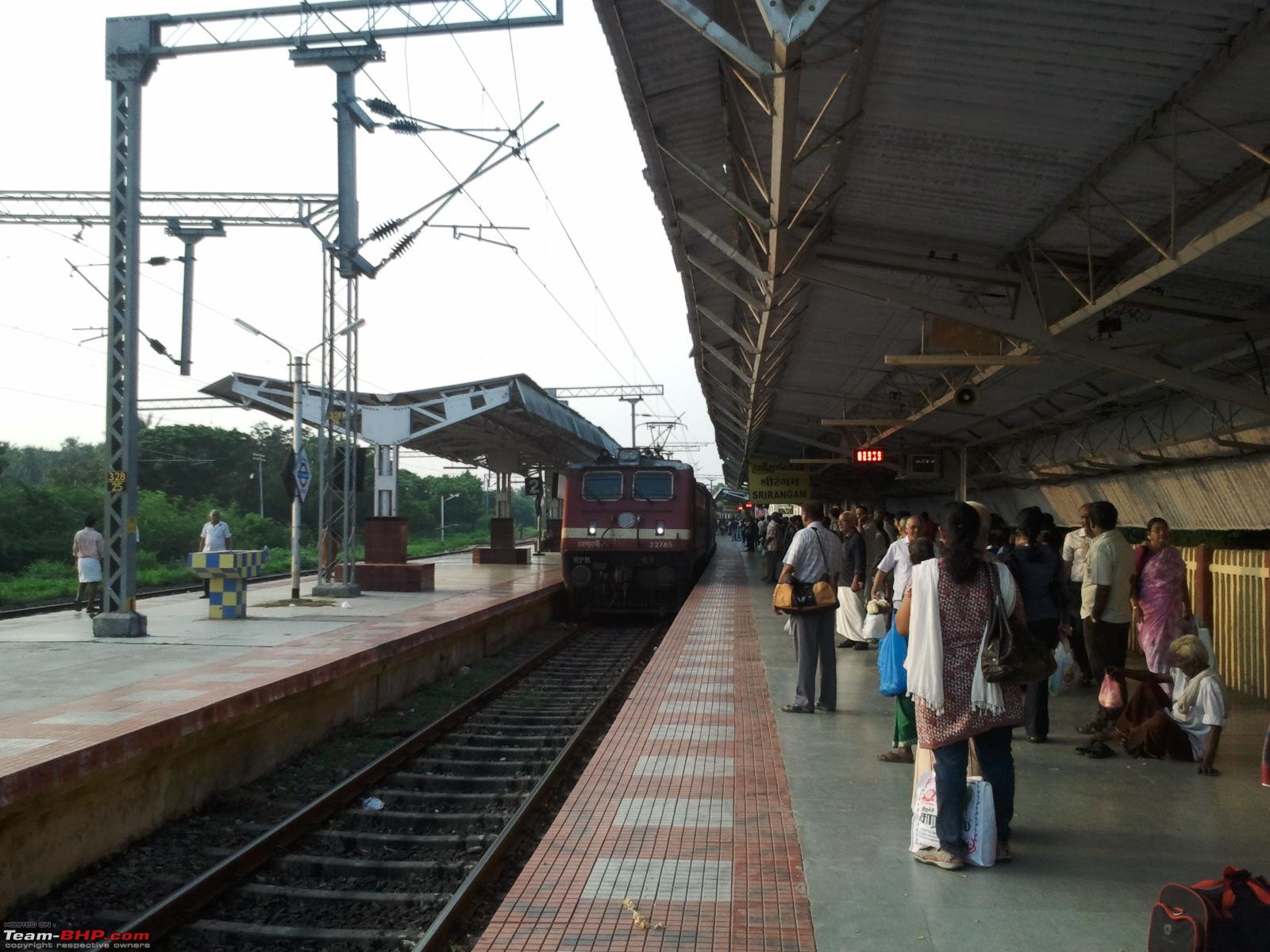 TRICHY : It is common these days to see a large number of passengers at the Srirangam railway station walking all the way to platforms 3 and 4 carrying their luggage to catch trains. The reason is that most trains passing through Srirangam are being halted only on these platforms skipping the first platform.
Passengers pointed out at the divisional railway users consultative committee (DRUCC) meeting on Wednesday that this has been particularly difficult for senior citizens. They had to go along the subway and ascend and descend a flight of stairs to reach these platforms. They demanded steps to ensure that trains halted on platform number one for the benefit of passengers. It was pointed out that Srirangam being a prominent temple town, devotees from various parts of Tamil Nadu and neighbouring states thronged there to have darshan at the Sriranganathar temple as well as Jambukeshwarar-Akilandeswari temple located at Thiruvanaikoil, 2 kilometres away. Srirangam also happened to be a prominent retirement station for many people.
Passenger movement at the station has been heavy particularly on long-distance trains like Rockfort, Mangalore, Pallavan and Guruvayur Express which halted at Srirangam. Till a few months ago, all these trains had been halting on platform 1. It was only about three months ago that a majority of the trains started stopping only on platforms 3 and 4 much to the inconvenience of rail travellers, passengers pointed out.
"A majority of the passengers using the station are senior citizens who have to walk along the subway with luggage. Otherwise, they have to use a battery car by paying Rs 30 per head. However, the car operators do not carry luggage. Thus, for carrying baggage, passengers have to shell out up to Rs 200 to porters", alleged cricket scorer and a resident of Srirangam, R Kannan. Chennai-bound Rockfort express used platform number 1, but Pallavan and Mangalore expresses arrived on 3 while other trains arrived on 4, said Satta Panchayat Iyakkam's K P Ranga Prasad.
When contacted, officials said that Trichy-bound trains alone were halted on platforms 3 and 4 whereas all Chennai-bound trains were stopped on platform one. This was because platform 1 was a loop line and could not be used as the main one. With the issue being raised at the DRUCC meeting, officials have promised to look into the issue, a member said.
Source