City colleges fail to make the cut in Swachh campus ranking list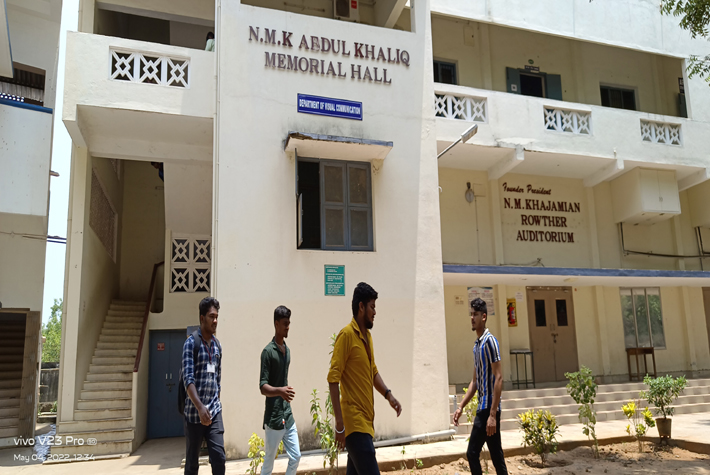 TRICHY: Trichy may be the cleanest city in the state, but none of the city colleges could make it to the Swachh campus ranking list for the second year in a row, except for NIT Trichy.
While some of the colleges kept away from the rankings process as it was not mandatory, some of them felt the need for changes in the selection process.
The principal of a minority institution in the city said the ranking seems to be more biased towards technical institutions than arts and science colleges, citing some of the parameters.
The principal said that the weightage was more for colleges with considerable green cover and facilities like sewage treatment or solar plants. "It may not be possible for colleges like ours which is spread on 20-25 acres in the heart of the city."
Principal of another aided arts and science college said that they kept away from the Swachh campus ranking as it was not mandatory and that keeping faculty members engaged in the data submission as part of the ranking process would affect regular classes.
"Though competition is essential among institutions, there has been too many rankings introduced by the present government at the Centre," said the principal. "The ranking system that was abolished in schools did away with the pressure on both students and teacher. But the pressure is now shifting on colleges over such rankings," he added.
Associate professor of National College, Trichy M S Mohamed Jabir said that some of the parameters of the ranking was not tough, in fact there were not many parameters in the ranking process.
He said there are possibilities of evolving the selection process in the coming years as there is confusion on the criteria adopted to rank the institutions.
"This ranking is one more authentication of the standards and practices that we have at the campus and it will help the college stand out as a prominent institution in the region. This would also impact the government funding to the institution," he said.
Source