Airport terminal design up for global award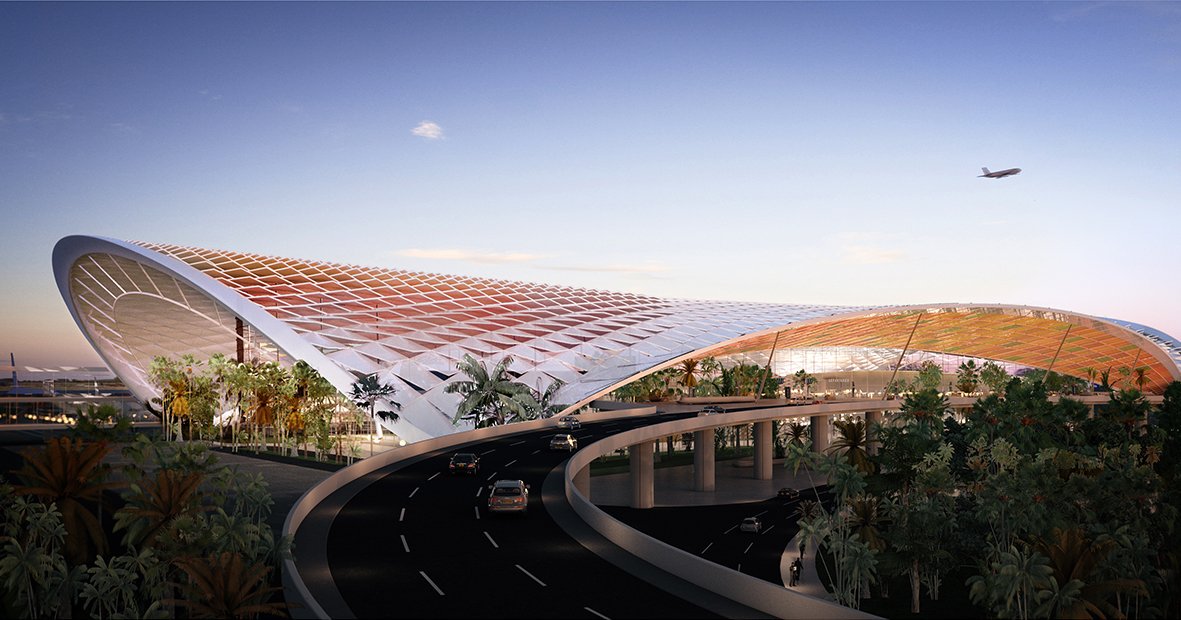 Travel sector in city believes entry to one of the world's largest international architectural awards held in London, WAN, would increase Tiruchy's tourism potential; hope in store for more international operators turning up here
Even before the start of construction, the design of the new Tiruchy International Airport terminal has been shortlisted for the upcoming WAN (World Architectural News) Awards. The travel and tourism sector in the city believes this entry to one of the world's largest inter-national architectural awards events, which is held in London, would increase the tourism potential of the city. The design is listed under the 'Transport' category and will compete with projects like Inter-national Airport of Philippines, Jincheng Plaza Transport Hub of China, LaGuardia Airport's Terminal B of New York, Revolving Sail Boat Bridge of Mongolia and Smart Urban Park System of Germany.
"We are glad the design is up for an international award and hope to win. Being a part of the awards show would bring world attention to our new terminal. " " said Achhar Singh, hon-orary president, Tiruchy Intra City Development Endeavors and member, Confederation of Indian Industry.
City-based travel agent N Ramesh said, "We are already listed under smart city and we are going to have many major projects. Therefore, this recent development will further in-crease our tourism potential and even help us to get more European tourists," added Ramesh. According to airline sources, the entry would help in attracting more international operators to Tiruchy. "The airport design has already got an entry for a European award. Since the city is already competing with China, Germany and other major countries, this entry has great out-reach. This apart, we are already reporting an increase in domes-tic traffic and this recent development will bring us a better reputation among international operators," said sources.
Source:epaper. newindianexpress. com/c/32420653