Dim-lit city streets cast shadow on road safety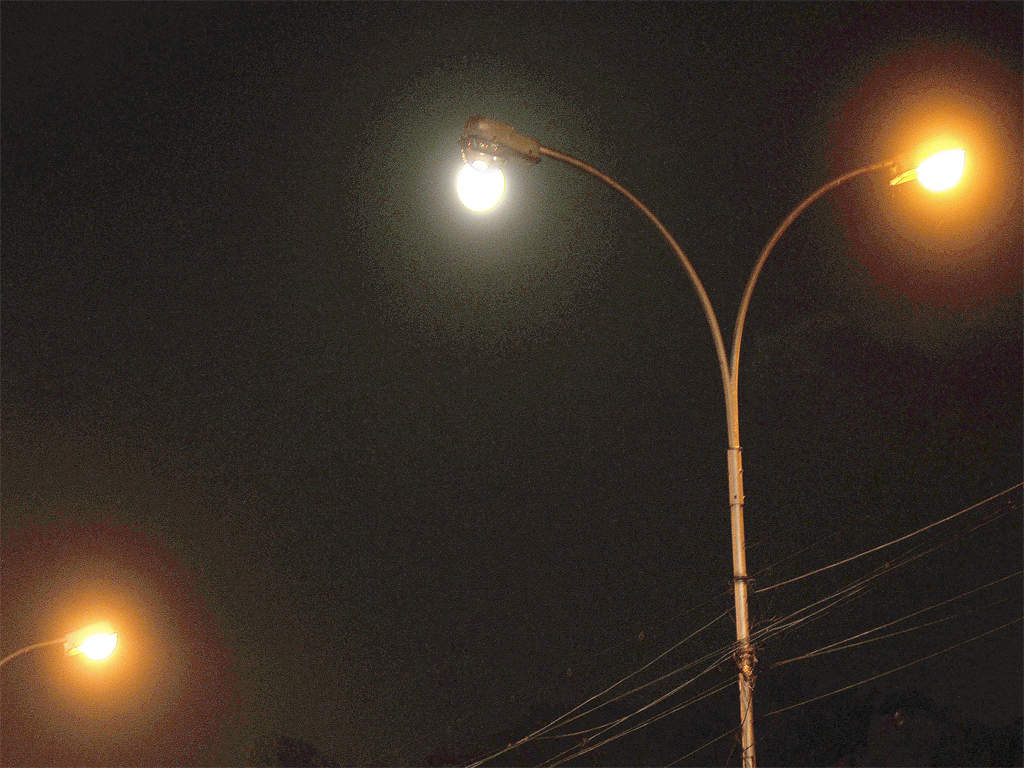 Trichy: Though most of the arterial roads in Trichy have been adequately lit by the urban local body (ULB), many road users are apprehensive of the quality and luminance of the LED lights in use. Citing safety of road users, particularly the pedestrians, a demand to enhance the luminance and efficacy of street lights in arterial and residential roads was placed by residents before the Trichy City Corporation (TCC).
With around 36,800 street lights spread across the 65 wards of the civic body, Trichy Corporation in early 2014 took up an energy conservation project by converting fluorescent tube lights (FTL) to LED lamps. While the conversion is under way, several complaints have been raised by the residents about the quality and luminance of street lights in arterial roads. Street lights need to be erected on the median strips on wider and spacious roads, but the authorities, including the civic body and highways department, have installed them only along the road sides resulting in poor visibility on the other end. This is evident in major roads including Rockins Road, VOC Road, McDonalds Road and Royals Road. "Street lights on city roads don't have the required luminance. The civic body should take steps to improve the street light mechanism at present through proper and periodic maintenance," G Kanagarajan, member, Trichy Intra-City Development Endeavours (TIDES) told TOI.
Even as the civic body claims that they are committed to converting sodium vapour lamps to LED lamps of equal efficacy, the arterial roads are still left with the comparatively power-consuming sodium vapour lamps. According to Bureau of Indian Standards (BIS), the desired lamp output in residential and commercial streets has been fixed at 6 Lux (unit of luminance) and 10 Lux respectively. However, many point out that the actual Lux level on the city roads is below the desired output.
"Conversion of old sodium vapour lamps to LED lights should be expedited. Medians strips should be set up at plausible spots to enable installation of street lights for better illumination," N Manivannan, resident of Keelapudur, said. Trichy Corporation officials said that maintenance of street lights have been entrusted with a private firm under Public Private Partnership (PPP).
"We are monitoring the maintenance of street lights as complaints have surfaced about poor luminance. Through the Smart City programme, street lights in the entire city would be converted to LED in a year," a senior official with Trichy Corporation said.
Source