ASI circle for Trichy mooted.
Three weeks ago, the Centre issued a notification allocating Rs41,127.86 lakh for conservation of protected monuments controlled by the Archaeological Survey of India (ASI) across the country for the financial year 2018-2019.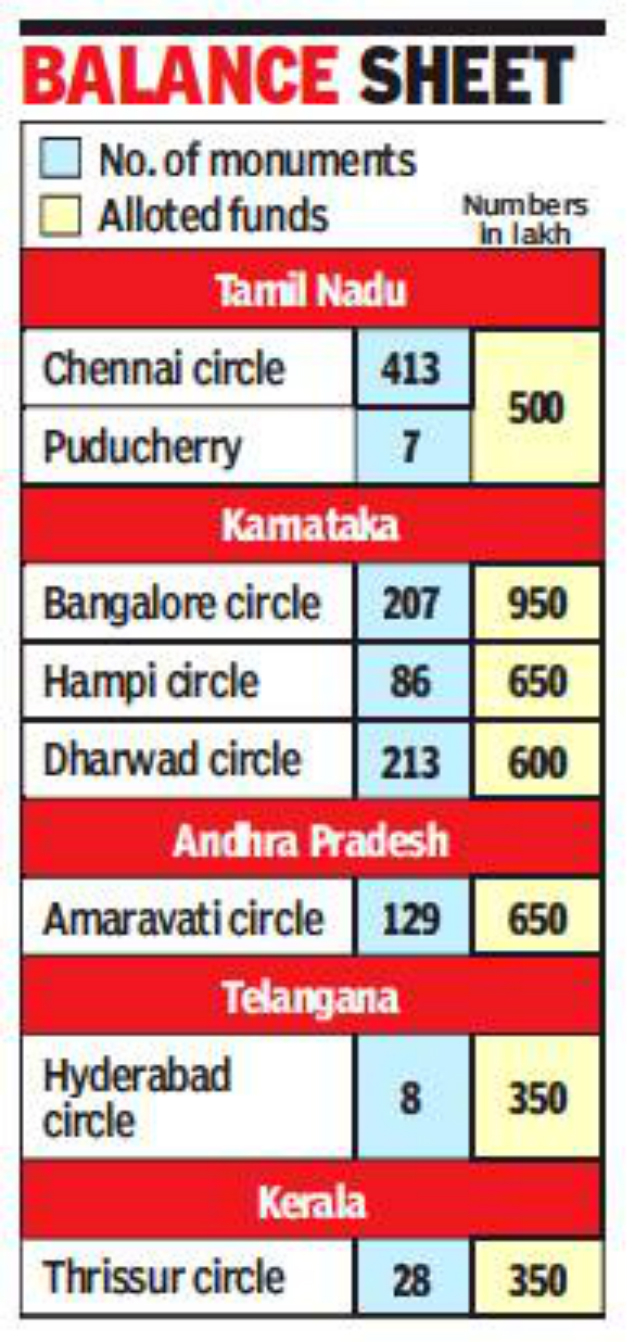 Tamil Nadu heritage activists were irked that a meagre Rs500 lakh was allotted for the Chennai circle, which maintains 413 monuments and sites in Tamil Nadu and seven in Puducherry. The low amount they said would affect preservation of heritage buildings. In contrast, neighbouring Karnataka that maintains only 506 monuments in its three circles (Bangalore, Hampi, Dharwad), received Rs2,200 lakh.
But why this disparity? Every year, the concerned circle should send the budget papers to the central government, and the allocation is based on the demand, said S Rajavelu, a former epigraphist with the ASI. "If the Chennai circle wants to do conservation work during the financial year it can demand more funds for the respective monuments. The Chennai circle is not doing it due to shortage of conservation assistants and archaeologists. More money means more work," he said.
The officers of the Chennai circle are not interested in including many important monuments to the list, according to Rajavelu. "Many remote villages of Tamil Nadu have monuments from even pre-historic. But our ASI officials are not taking any initiative in adding these to the list due to shortage of staff and equipment," he said.
Earlier, stalwarts like K V Soundararajan, K R Srinivasan, S R Rao, Wheller, Narasimahiah did a tremendous job. "They used to visit every village, survey monuments and send reports to Delhi. Officers today don't make such visits. This is the fate of ASI everywhere, but in Karnataka things are different. Suggestions made by scholars and archaeologists are given importance," said Rajavelu. "The strong forum in Karnataka consisting A V Narasimha Murthy and K P Poonacha of ASI are doing well to promote the sites. Unfortunately, we don't have a similar kind of forum here in TN," he said.
In Pudukottai, many ASI monuments are facing ruin. "Demand for a new circle in Trichy has been doing the rounds for long, but no decision has been taken. If a new circle is formed in Trichy, it will help maintain many monuments in the central and southern regions of the state," he said, adding, "Our politicians lack the will."
Source