Corporation to upgrade 30 parks to improve recreational facilities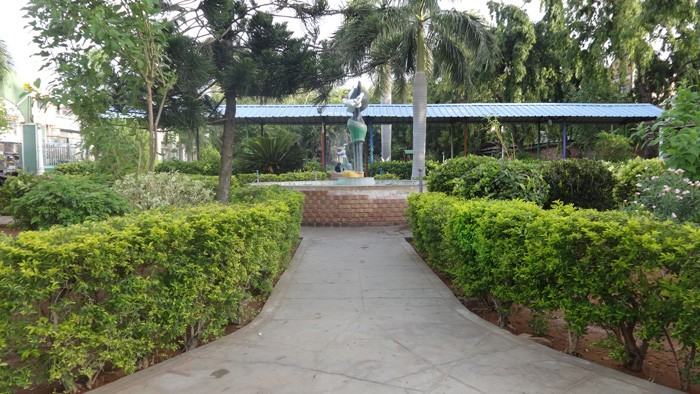 Trichy corporation is planning to upgrade as many as 30 existing parks by making use of the funds available through Atal Mission for Rejuvenation and Urban Transformation (AMRUT) and Smart City mission. The upgradation is aimed at sprucing up the recreational facilities available for residents across the city.
Inaugurating the Science Park facility at Thennur on Saturday evening, corporation commissioner N Ravichandran said, "Civic body has planned to develop 30 parks across the city in the next six months. Open gyms are coming up across various parts of the city including the Thiraviam Pillai park in Kalla Street and near Mudhaliarchathiram." He said that a sum of Rs 8 crore will be utilised for developing the parks across the four zones of the civic body under AMRUT scheme.
The city corporation in 2015-16 fiscal mooted a plan to establish a science park facility for children to serve as an infotainment tool in hosting science exhibitions periodically. The first-of-its-kind park sprawling over 2.62 acres at Thennur locality near Ukkira Kaliamman temple was once utilised as a parking lot for vehicles carrying cadres for political meetings in nearby Uzhavar Sandhai ground. Unlike other parks, the Thennur science park was touted to induce curiosity among children to learn basic science.
The facility, established at Rs 2.14 crore has a hall of science complex sprawling for more than 2,000 sqft to display exhibits during science exhibitions, a maze garden, life science park comprising simple science equipment like pendulum and replicas of dinosaurs. An energy park conveying the need to harness alternate energy resources such as solar and wind for generating electricity, amphitheatre and pedestrian track for walkers dotted with water fountains were available in the facility.
Pedestrian pathway for a length of 550m and lawn for 9,500 sq ft were established in the science park while a 16m tall high-mast lamp with five LED lamps and 12 ornamental lamps were equipped to illuminate the facility. Prior to the opening of the Thennur Science park, another park in Yogalakshmi Nagar in Srirangam was inaugurated by the civic body.