Hopes for two new educational districts rise with new govt. order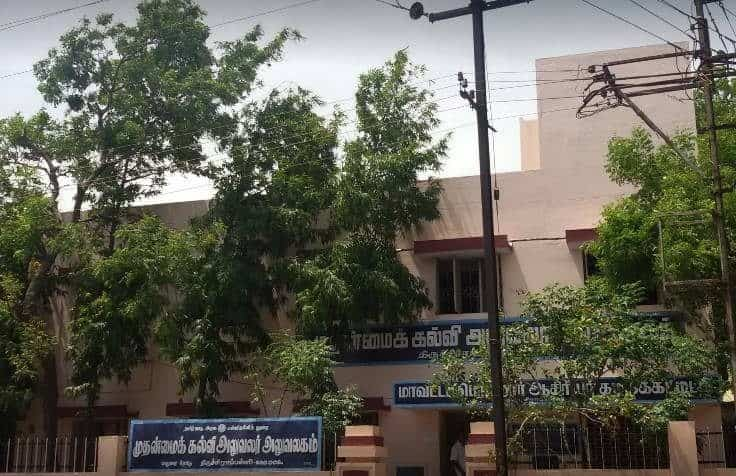 The recent Government Order 101 on administrative restructuring of school education offices has raised hopes among teachers that at least two more additional educational districts will be created.
At present, there are three educational districts: Tiruchi, Musiri and Lalgudi.
The government's decision to do away with the posts of District Elementary Educational Officer (DEEO), Inspector of Matriculation Schools, Inspector of Anglo-Indian School, all of which are equivalent to the cadre of District Educational Officers, has raised hopes that two new educational districts — Manapparai and Thuraiyur — will be created.
While Manapparai district will comprise Manapparai and Thuvarankurichi blocks, Thuraiyur district will cover Thuraiyur, Uppiliapuram and Thathaiyangarpet blocks.
According to a functionary of the Tamil Nadu Post-Graduate Teachers' Association, demand for creation of a district educational office (DEO) at Manapparai has been pending for several years. There is scope now to create additional DEO posts through conversion of 32 DEEO posts, 17 Inspectors of Matriculation Schools and one Inspector of Anglo Indian School, he said.
Likewise, creation of a DEO post for Thuraiyur is important as it will help officials to monitor activities in far-off places such as Murungapatti, he added.
Headmasters of higher secondary schools have been emphasising for long that the Tiruchi educational district, which has a vast geographic spread, has to be bifurcated in order to improve administration.
Ideally, the jurisdiction of Tiruchi educational district must be limited to Tiruchi Urban, Tiruchi West, Anthanallur, Tiruverumbur, and Manikandam blocks, a senior headmaster said.
Inspection woes
A new educational district based at Manapparai must be vested with the administration of a jurisdictional area encompassing Manapparai, Vaiyampatti and Marungapuri blocks, he stressed, citing the struggle faced by the Tiruchi DEO in conducting inspections in distantly located schools.
Creation of a DEO post for Thuraiyur is important as it will help officials to monitor activities in far-off places such as MurungapattiFunctionaryTamil Nadu Post-Graduate Teachers' Association
Source