Tiruchi district declared ODF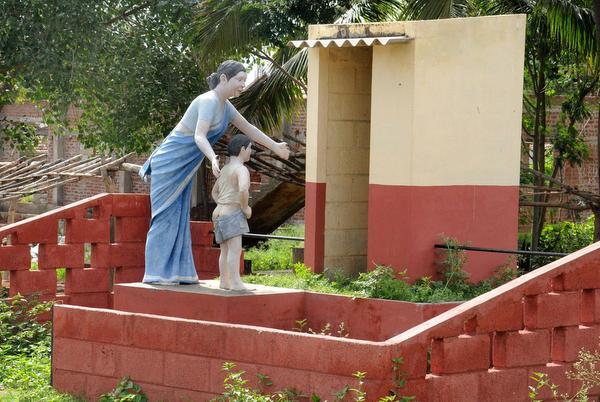 (Rep image)
Tiruchi district has been declared one among the 16 districts in the State that are Open Defecation Free (ODF).
According to official sources, all 404 villages belonging to 14 blocks have successfully completed the task of constructing individual latrines in all households by tapping the financial assistance of Central and State governments. All of them have made self-declaration that they are ODF free in terms of creating infrastructure in all households in their respective villages.
Verification exercise
With the self-declaration made by all village panchayats, Assistant Directors of District Rural Development Agency (DRDA) have begun the process of checking and cross-checking their claims to take corrective measures if there are discrepancies.
In a parallel exercise, the Directorate of Rural Development has deputed a group of officials to carry out random checks to verify the claims of the village panchayats. The Union Ministry of Drinking Water and Sanitation will soon depute a team to review whether all households in the district have individual toilets. Based on its report, a certificate will be issued to the district declaring it as Open Defecation Free.
"We are happy to say that we are Open Defecation Free in terms of putting in place the infrastructure needed for it. But we cannot afford to take pride in it. The biggest challenge is to make the people to use the toilets. We have embarked on a multi pronged strategy to create awareness among the people," says Collector K. Rajamani.
He said there were houses, where there was no space for constructing toilets. They had no other option except to use public toilets. However, the number of such houses was negligible. About 500 sanitary complexes had been constructed in different places of the district to provide opportunities for residents to use toilets. This aspect had been taken into consideration before declaring Tiruchi district as Open Defecation Free.
Mr. Rajamani said an intensive drive had been launched in the district to create awareness among the people to shun the practice of open defecation. Anganwadi workers to school teachers were involved in the drive.
Sensitisation committees were being formed to effect a behavioural change to make residents use toilets built in rural houses, he added.
Source