AAI gets 'in principle' nod for transfer of defence land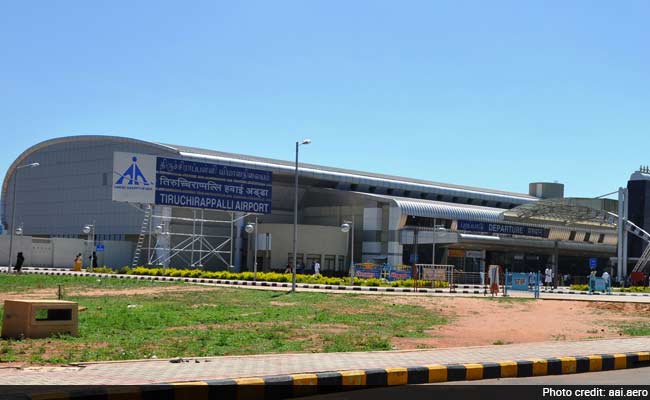 The defence ministry has given in-principle approval for parting with its land for the development of the Trichy international airport. This follows the assurance given by defence minister Nirmala Sitaraman to member of parliament P Kumar two weeks ago.
Sources said the deputy director general for lands in defence estate had accorded 'in principle' approval for the transfer of 337.7 acres of land located adjacent to the airport to the Airport Authority of India. Airport director K Gunasekaran said they had received a letter stating that the concerned defence authorities had received a communique stating that the approval had been given for transfer of the land for expansion and development purposes including runway expansion.
It may be recalled that the airport advisory committee chairman and Trichy member of parliament P Kumar had met Nirmala Sitaraman in Delhi and appealed to facilitate transfer of the defence land and hasten the development of the airport.
The Trichy airport, located at the centre of the state, has been acting as a hub for people from eight districts located around the district.
As the airport has been witnessing an increase in the number of international passenger footfalls, the need for expanding the runway as well as terminal building arose.
However, acquisition of the required land remained a bottleneck, especially since it was in the possession of defence ministry. Despite this, a new integrated terminal building was planned to be constructed at a cost of Rs 897 crore.
Source:https://timesofindia.indiatimes.com/city/trichy/aai-gets-in-principle-nod-for-transfer-of-defence-land/articleshow/61954334.cms