BECH to foster entrepreneurship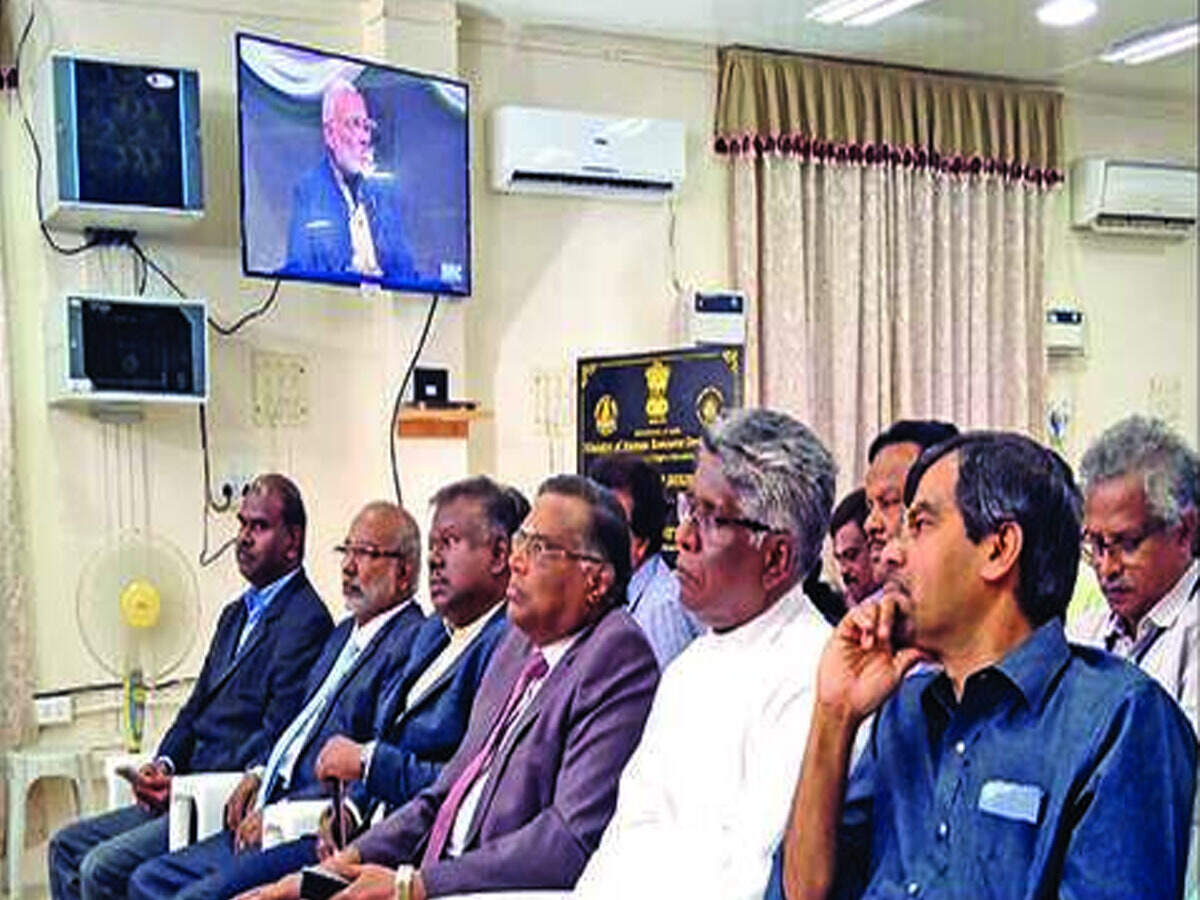 The Bharathidasan University Entrepreneurship, Innovation and Career Hub (BECH), formed earlier this year to foster an innovative entrepreneurship for students of various subject domains under the Centrally-funded Rashtriya Uchchatar Shiksha Abhiyan (RUSA), has launched its awareness programmes.
The BECH - Awareness Series in the form of seminars and guidance workshops is meant to familiarise students with emerging professional trends and events, career options, job profiles, leadership roles, and imperative need to take risks for entrepreneurship.
"Fostering of entrepreneurship will not be confined to management, commerce, and economics students. Students of all departments in the university will be sensitised to the emerging possibilities for entrepreneurship in a phased manner," Director In-Charge of BECH M. Ravichandran said.
Among them, those identified with entrepreneurial potential will be chosen for the subsequent levels of training and hand-holding. "Students holding promise will be enabled to add value to products and services through innovative outlook," he explained.
There was scope for exchange of expertise and coordination of various science and humanities disciplines in solving common problems of the society, V. Ramakrishnan, Professor, UGC BSR Faculty fellow (Madurai Kamaraj University) and former Director, Indian Institute of Science and Research, Trivandrum, said, addressing the first of the BECH's Awareness Series programme last week.
Scientists were as much important as engineers to arrive at solutions for day-to-day problems. A cutting-edge curriculum and creation of a stimulative learning environment was necessary, Prof. Ramakrishnan told a gathering of 175 students, in his talk on 'Opportunities and Challenges - Physical Sciences and Innovation'.
BECH will work towards integration of the idea of Innovative Entrepreneurship in the curriculum in teaching and research. Besides, eminent people who have established themselves in the field of teaching and research at the global level will be invited to motivate students and scholars to take to entrepreneurship, N. Prasanna Deputy Director In-Charge, BECH, said.