Golden Rock Railway Workshop to produce biogas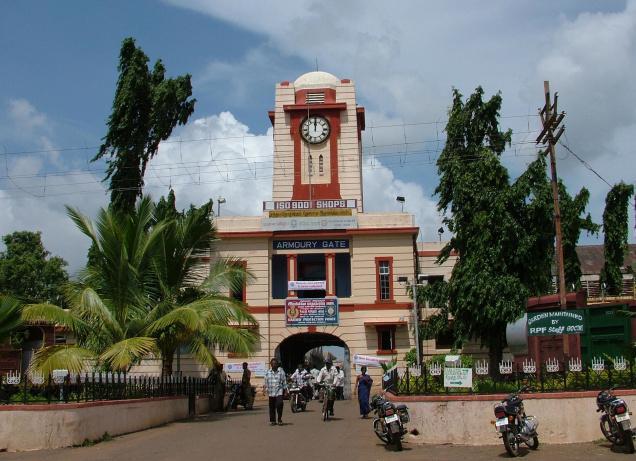 Having put in place a slew of eco initiatives within its vast campus, the Golden Rock Railway Workshop here will soon start generating power from biogas generated from its sewage treatment plant.
Engaged in multiple activities including periodic overhaul of diesel locomotives and broad gauge passenger coaches, the over 80-year-old workshop has been sanctioned a project to generate power using biogas from the treatment plant established nearly 15 years ago.
Funds to the tune of ₹33 lakh has been sanctioned by the Environment and Housekeeping Management Wing of Southern Railway for this ambitious project as part of which sewage water would be recycled and used for gardening purpose.
A senior official of the workshop said the project was part of the environmental improvement works sanctioned by Southern Railway headquarters.
The workshop has already placed orders for the procurement of a 5-kilowatt bio-gas generator besides biogas balloon and a dome which would all be installed at the sewage treatment plant. The treatment plant collects sewage water discharged from toilets and those from handwash. The biogas balloon would be used to store gas.
The official said biogas from the sewage treatment plant would be used for power generation through the biogas generator. Power thus generated would be utilised for lighting and for pumps at the treatment plant thereby making it self-sustainable without having to draw from the electricity grid at present.
This would save electricity which would otherwise had to be drawn from the grid, the official added.
The project also aims to recycle sewage water using phyto-remediation and anaerobic digestion systems. The treated water would be used for the organic garden established on an area of nearly 1,000 square feet inside the workshop where vegetables such as brinjal, tomato and ladies finger were being raised.
Flower garden
In addition to this, the treated water would also be utilised for flower garden inside. The plan was to use 50,000 litres of treated water, the official said.
Vegetables raised within the campus were being given to the local community and plans were afoot to use them in the canteen. The project is expected to be set in motion soon once the biogas generator was procured, the official said.
The workshop overhauls over 100 diesel locomotives and more than 1,000 passenger coaches every year. Besides this, it also overhauls locomotives used in the Nilgiri Mountain Railway and manufactures container wagons.
The upcoming project was another eco-related initiative to be put in place at the workshop where an artificial pond has been created to store rain water. It harness solar power for office purpose and uses it for pumping water. Besides this it has a vermicompost shed.
Source