Trichy airport records 138% rise in domestic passengers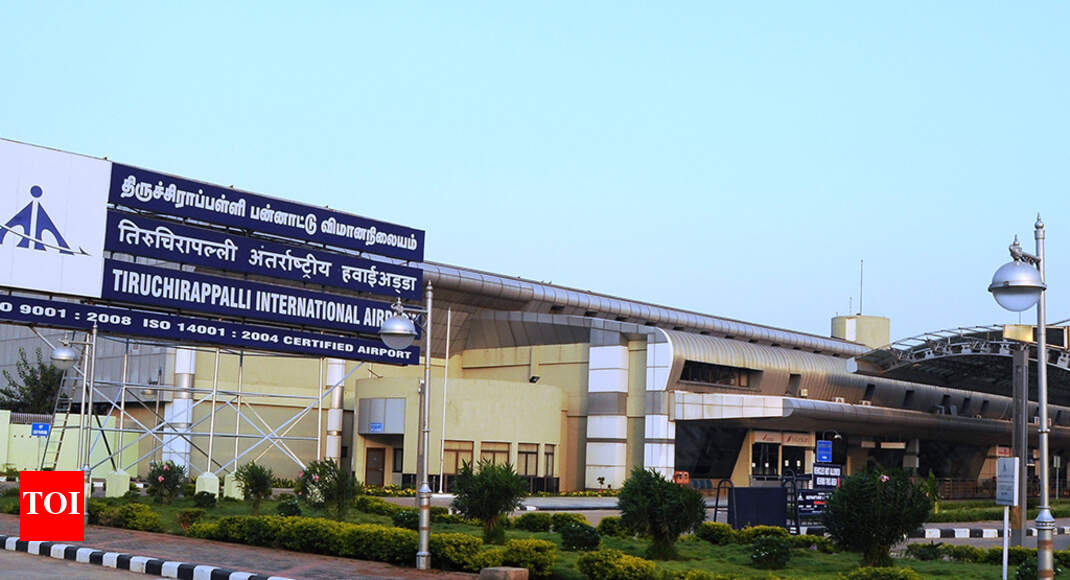 TRICHY: Despite the cancellation of the Bangkok service and suspension or irregular operations of a few other international flights, Trichy international airport has managed to attain 4.29% overall growth in passenger traffic during 2018-19 thanks to a 138 % hike in domestic passenger traffic during the period. However, international passenger traffic fell by 9.13% during the same period raising concerns that the trend may affect the overall performance of the airport.
What has gladdened aviation followers here is that the airport has managed to retain 1.5 million passenger traffic for the second consecutive year. The total passenger footfall during 2018-19 was 15.79 lakh whereas it was 15.14 lakh during 2017-18. The number of domestic passengers handled during 2018-19 was 3.28 lakh as against 1.38 lakh during 2017-18, a 138% hike. Introduction of seven weekly services to Kochi and Bangalore, and 29 to Chennai by IndiGo Air are the main reasons for the increase.
The dip in international traffic can be blamed on a host of reasons. Four flights introduced by Thai Air Asia in 2017 were terminated in March last year. Sharjah-bound Air India Express was suspended for more than two months while Sri Lankan Airlines also witnessed irregular operations. "The growth in international traffic is not encouraging compared to last year. The introduction of domestic flights to Chennai, Bangalore and Cochin has spurred the growth of the airport," said the joint secretary of Trichy Tourism Federation, S A Mubashir.
"There is a lot of traffic to Mumbai and Hyderabad from Trichy, especially Mumbai being a proven sector. This sector was very convenient for a passenger travelling for business, tourism and for Tamil and North Indian population for both in and outbound traffic", he added. The real development for Trichy airport would happen on the day a Gulf carrier touched down in Trichy. Gulf is the only destination which could connect Trichy to the entire world, opined H Ubaidullah, an independent analyst.
"Since Bangkok is a low cost tourism destination, Thai Air Asia should resume its service as the flight witnessed good patronage during its operation. Introduction of more domestic flights is the need of the hour", he added. When contacted, airport director K Gunasekaran said, "Efforts have been made to bring a number of international flights particularly from Gulf countries. In the case of domestic services, we are trying to pursue various service providers to resume Trichy-Mumbai and Delhi sectors which were dropped by Jet Airways", he said.