14 engineering colleges linked to NIT-T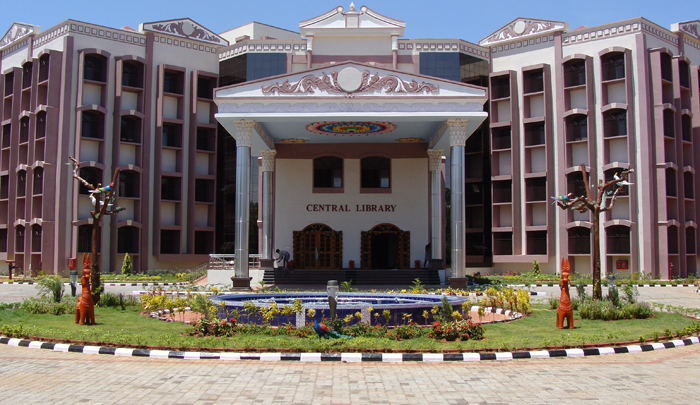 Fourteen accredited engineering institutions in Tamil Nadu and Andhra Pradesh will henceforth be able to accelerate the quality of technical education and research with mentoring support of National Institute of Technology - Tiruchi (NIT-T) under the Margdarshan Scheme of the Ministry of Human Resource Development (MHRD).
Under the 'Hub and Spoke' scheme implemented by All India Council for Technical Education, the NIT-T, as the hub, will guide and disseminate knowledge through conduct of faculty development programmes, national-level workshops, guest lectures and other activities for improving the teaching-learning process in the 14 institutions identified as 'Spoke'.
The NIT-T has been sanctioned by AICTE Rs. 30 lakh for carrying out this project for a three-year duration.
The program was formally launched on Friday at the NIT-T through conduct of a workshop on 'Implementation of Margdarshan scheme (AICTE) for Mentee institutions'.
N.Sivakumaran, Chief Coordinator, NIT-T and G. Saravana Ilango, Co-Coordinator, joined the NIT-T Director Mini Shaji Thomas in explaining to representatives of the mentee institutions the utility of the unique scheme.
The scheme will motivate the students to come up with innovative ideas and projects. It will widen their exposure to prototype development alongside enhancing educational standards and research aptitude. The scheme will also develop lateral thinking, communication skills and self-confidence of faculties and students, Prof. Mini Shaji Thomas said.
Maluk Mohamed, Director and Correspondent, M.A.M. College of Engineering and Technology, Tiruchi; Valavan, Principal, Saranathan College of Engineering, Tiruchi; Arputhavijayaselvi,Principal, Kings College of Engineering, Pudukottai; and Sundarrajan, Pavai College of Technology, Namakkal were among the representatives of the mentee institutions. Such an association with the NIT-T was a fulfilment of a long-time expectation, Prof. Maluk Mohamed said.
The other 'Spoke' institutions comprise University College of Engineering,Anna University, Dindigul; Kumaraguru College of Technology, Coimbatore; Kongu Engineering College, Erode; . National Engineering College, Thoothukudi; K. Ramakrishnan College of Engineering, Tiruchi; Vel Tech Dr. Rangarajan Dr. Shakuntala Engineering College, Chennai; Madanapalle Institute of Technology & Science, Anantapuramu, Andhra Pradesh; St. Xavier's Catholic College of Engineering, Nagercoil; E.G.S. Pillai Engineering College, Nagapattinam; and K. Ramakrishnan College of Technology, Tiruchi.
Source