Multi-level car parking lot in Tiruchi soon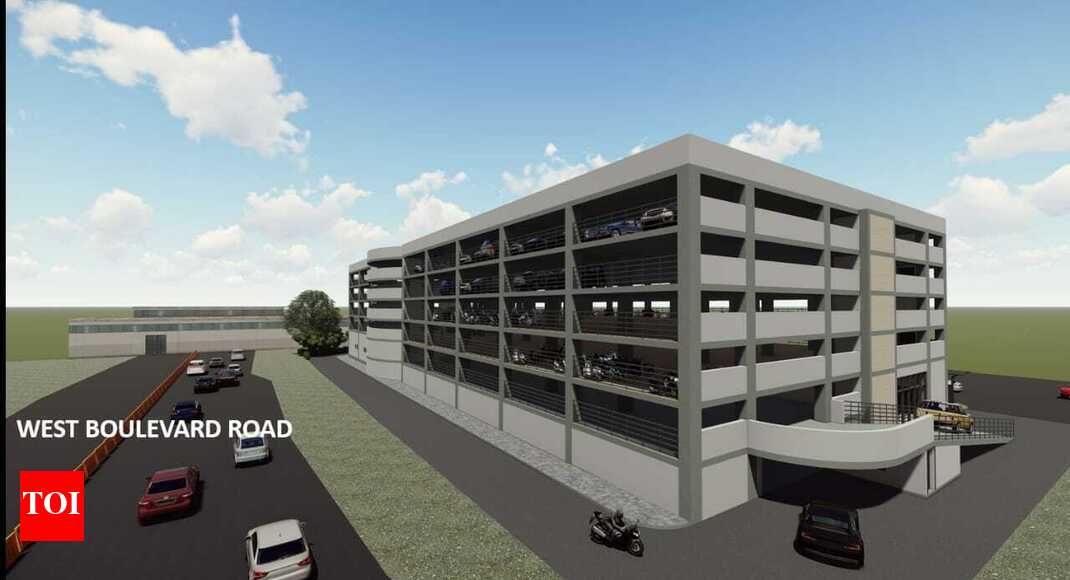 Parking vehicles in and around the city's main business area could soon become less troublesome as a multi-level car parking lot is all set to come up off West Boulevard Road under the Smart Cities Mission project.
Tiruchirapalli Smart City Ltd, the special purpose vehicle for the project, has floated the tenders inviting bids to construct the multi-level parking lot at a cost of Rs. 19.70 crore. The bids are scheduled to be opened on December 5. The parking lot would come on a piece of land near the District Central Library. The facility would have commercial space including provisions for a restaurant, Corporation Commissioner N. Ravichandran said .
It will have space for parking about 500 two and four wheelers. It would come as a huge relief for residents who have been facing immense hardship in finding space to park their vehicles whenever they visit the bazaar for shopping. The situation turns worse during festival season.
In the absence of designated parking areas, roadside parking is the norm and no parking signboards hardly have a deterrent effect.
Many commercial establishments, which have set up shops in multi-storey buildings, do not have parking space.
The few which have could hardly accommodate a handful of cars and two-wheelers.
Thousands of shoppers park their vehicles on the roadside wherever space was available. West Boulevard Road bears the brunt of the problem, where a large number of vehicles could be seen parked any time of the day. Haphazard parking at no parking zones in front of Holy Cross College on Madurai Road, College Road and around the Chathram Bus Stand have proved to be major traffic hindrance.
The corporation has not been able to find a suitable space for creating a parking lot all these years.
Some years back, it mooted a plan to establish a parking lot at the Yanaikulam grounds in Singarathope and later on the Old Chathram premises on Madurai Road. More recently, it had announced plans for building a multi-storey parking lot in Thillai Nagar. But the plans did not take off.
A project to redevelop Chathram Bus Stand by building a modern terminus with a two-wheeler parking lot with a capacity to accommodate about 350 vehicles has also been sanctioned under the Smart Cities Mission project.