Stealing hearts with puttu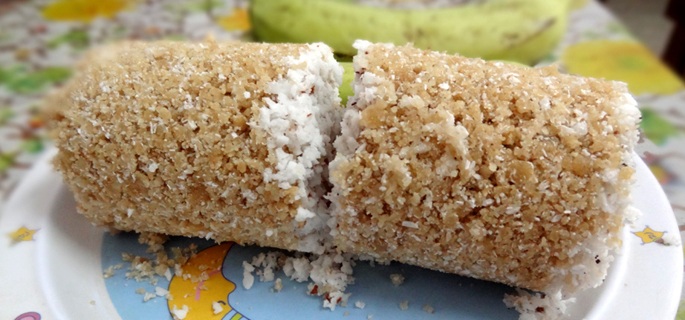 (Rep image)
Trichy: M R Mohammed Jaffer Hussain was inspired to get into food business and serve organic food after he was inspired by the advice given to him by late organic farming scientist G Nammalvar. He started Thanjai Jam Jam Nei Puttu stall in his hometown of Thanjavur in the year 2002 and owing to the terrific response, he started selling puttu in Trichy in a mobile van, a couple of months ago.
The van, which is mostly stationed at K K Nagar near the bus stand during weekdays and at Thennur near the park during Sundays, soon became popular among the public predominantly for its delicious navadhaniya (multi-grain) puttu.
Hussain said that he mainly ventured into food business so that he could serve healthy food to people. "When I was in my 20s, I was thinking of starting a business. I happened to meet Nammalvar and he advised me to serve healthy food for people. As a result, I started the puttu stall," the 40-year-old said. Hussain stated that he zeroed in on serving puttu because he was more familiar with it and also because people of all age groups like it.
The mobile eatery serves six different puttu varieties – rice puttu, wheat puttu, pearl millet puttu, ragi puttu, corn puttu and navadhaniya puttu. According to Hussain, navadhaniya puttu is easily the most sought after variety at Thanjai Jam Jam Nei Puttu. "In this particular variety, multiple grains including pear millet, ragi, foxtail millet, barnyard millet and little millet are added. It gives me immense satisfaction that people of all age groups like this and almost all essential nutrients are present in the dish," he said.
All puttu varieties are sold at Rs 40/- per plate. Along with puttu, ghee and white sugar or palm sugar are served. "Except for white sugar, I can safely that -- including puttu varieties and other ingredients -- no artificial ingredient is involved. Even ghee, which we serve, is homemade. We have white sugar because people are particular about having puttu with white sugar, even if we advise otherwise," Hussain told TOI.
He also said that he did not except such a great response from the people in Trichy in a short span. "Apart from KK Nagar and Thennur, the van is stationed at Palakkarai and Sundar Nagar occasionally. But irrespective of where it is stationed, my customers from various areas call me, ask where the van is and come get puttu parcelled," he added.
When asked about his long-term plans Hussain said his idea is to introduce the mobile van in all cities in Tamil Nadu. "It is often the people in cities who do not get to eat healthy food. I recently started mobile van sales in Chennai and I will hopefully expand to other cities in the near future," he concluded.
What: Navadhaniya (multi-grain) puttu
Where: Thanjai Jam Jam Nei Puttu, near K K Nagar Bus Stand
When: 5.30 pm to 9 pm (Monday to Saturday)