Encroachments removed from Heber Road in Trichy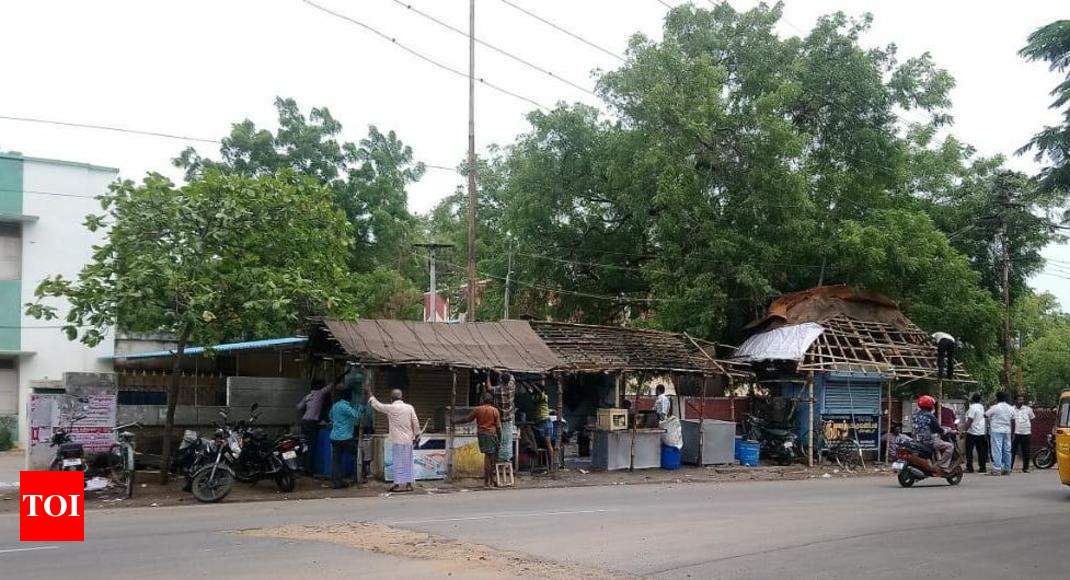 TRICHY: The Trichy Corporation have evicted permanent and temporary encroachments from the Heber Road in Bhima Nagar.
Falling under ward number 44 in Ponmalai zone, the kilometre-long road branching off from the district court to Palakkarai road overbridge was encroached in dozens of spots, mostly by commercial outlets like meat shops and departmental stores.
Traffic snarls were regular on the Heber Road dotting sessions court police station and schools.
The corporation on Monday evening began evicting the encroachments, identified with the help of the city police.
"We have removed encroachments to facilitate smooth vehicular traffic. Some traders came forward to remove temporary encroachments on their own," said T Ravindran, assistant executive engineer (AEE), Ponmalai zone.
Civic body sources said proposals were being drafted to widen the Heber Road and Old Post Office Road.