Cauvery bridge undergoing third major repair in three years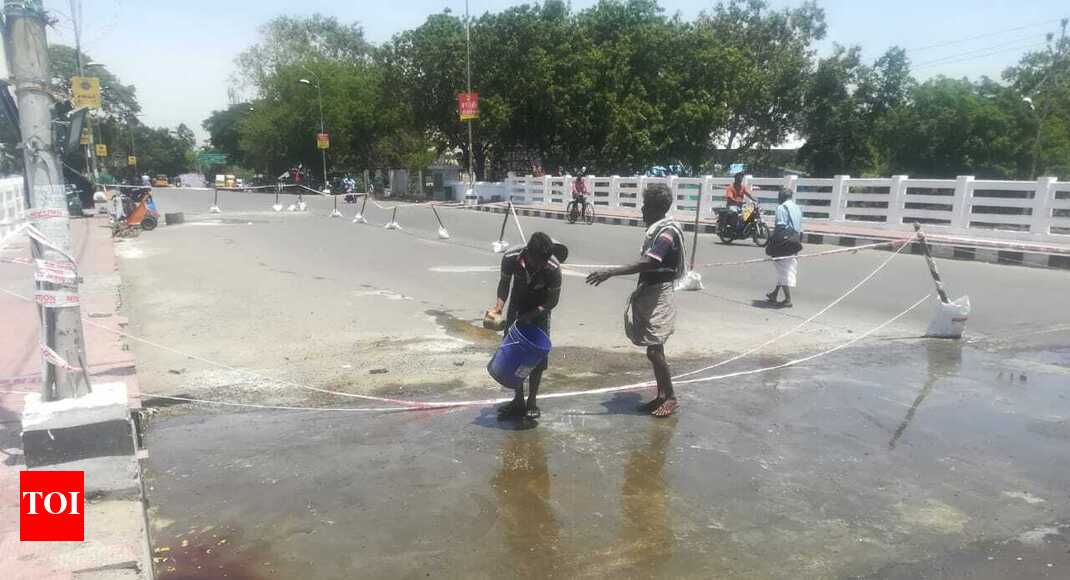 TRICHY: Trichy's iconic Cauvery bridge is now undergoing the third major renovation work in the past three years.
Having identified six weak spots near to the joints of spans, Tamil Nadu State highways department has taken up concrete repair work on the bridge at an estimated cost of Rs 15 lakh.
Poor implementation of renovation work is said have necessitated another repair.
On August 27, a crater was found on one of the joints on the bridge. Acting on a complaint by filed by locals, the highways department filled the gap. Subsequently, in follow-up inspections, highways officials found that six joints near strip seal expansion joints were vulnerable to develop similar gaps.
To ensure safety of pedestrians, highways department chalked out a proposal to strengthen the bridge at an estimated cost of Rs 15 lakh.
"All 14 joints and 14 spans will be inspected and strengthened if needed. Labourers were employed round the clock to expedite works," an official source with the highways department said.
Officials said guniting method (application of mixture comprising sand and cement at specified pressure) was being pursued on concrete surface of the spans to strengthen the bridge within 20 days.
Source