56 acres transferred for IIIT campus at Sethurapatti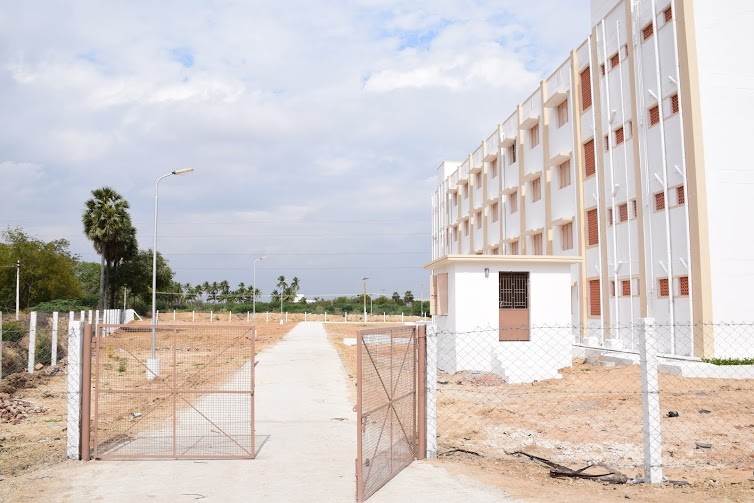 The State Revenue department has transferred ownership of 56 acres at Sethurapatti to IIIT (Indian Institute of Information Technology) Society for creation of a permanent campus.
The National Institute of Technology-Tiruchi (NIT-T), the mentor institute from where IIIT Tiruchi functions now, has conveyed to the Central Public Works department (CPWD) the building requirements. Construction of a compound wall is in progress, NITT-Director Mini Shaji Thomas, who is mentor director of IIIT, said.
Hostel buildings that can accommodate 600 boys and 200 girls figure in the requirements under the first phase submitted to CPWD.
Due to space constraint in the temporary campus, the student strength was kept low. The overall student strength is now 210. The admissions have gone up to 57 this year from 47 in 2017. The final-year B.Tech students will be passing out this academic year.
The student intake is expected to go up exponentially after the institution shifts to the permanent campus in Srirangam.
Additional B.Tech courses will be introduced to kickstart M.Tech programmes.
Official sources say a new director could be appointed for IIIT Tiruchi soon by the Ministry of Human Resource Development (MHRD), which completed the interview process a month ago. The appointment will be followed by recruitment of permanent faculties.
Location
The permanent campus is located adjacent to the Government College of Engineering, Srirangam. The start of both the institutions were announced by former Chief Minister Jayalalithaa, who represented Srirangam constituency then.
IIIT-Tiruchi was established by the MHRD under Not-for-profit Public Private Partnership (N-PPP) basis, with the ministry, the State government and industry as partners to address challenges faced by the Indian IT industry and growth of the domestic IT market.
The capital cost for construction of buildings and facilities for each IIIT was estimated to be Rs. 128 crore. The contribution by the Central government, State government, and industry will be in the ratio of 50:35:15.
The five industry partners have been identified as Cognizant Technology Solutions, Infosys, TATA Consultancy Services, Ramco Systems Limited and Take Solutions.
The MHRD envisages completion of the project before 2019-20.
Source