Electrified Salem-Karur section to be commissioned by year end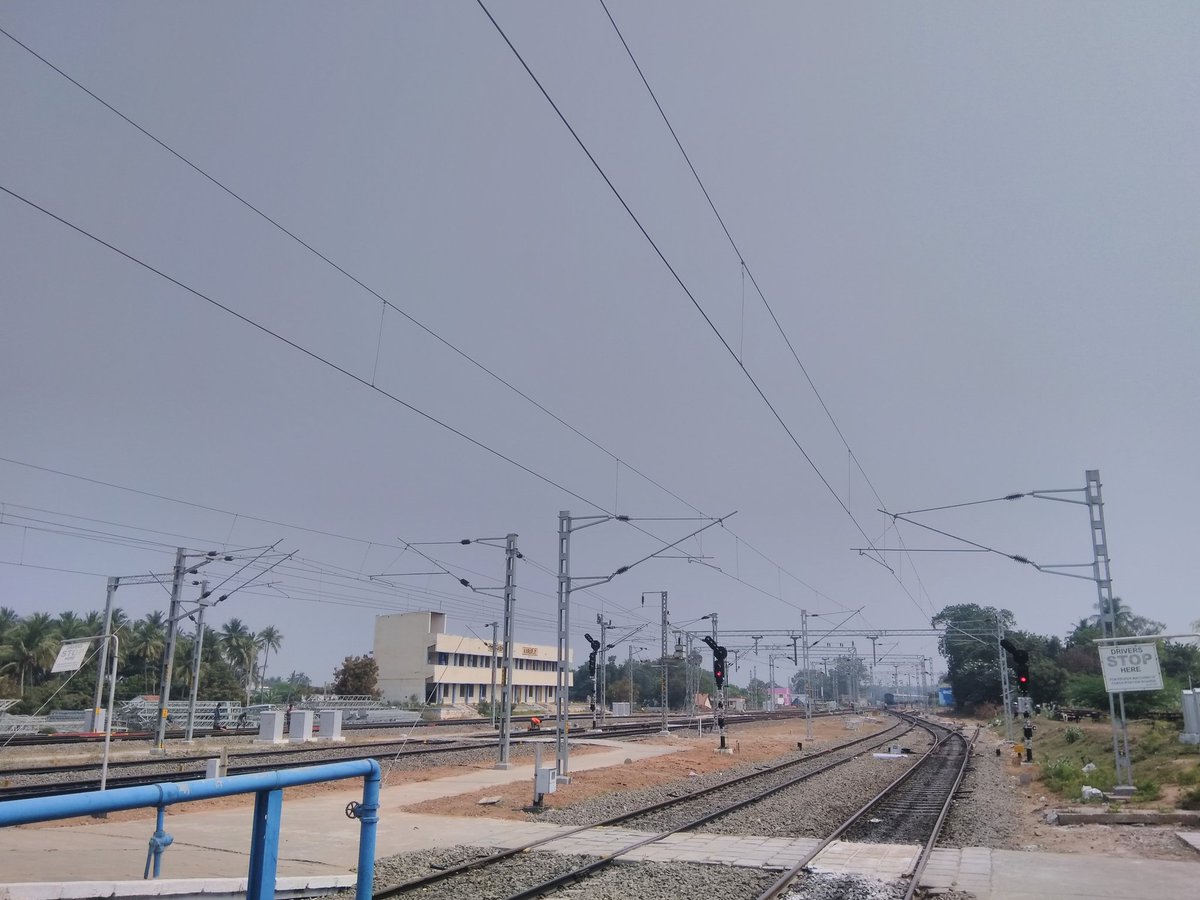 The works on the electrification of the Salem – Karur section is progressing at a fast pace.
The works are in advanced stage of completion and the electrified Salem – Karur section will be commissioned by this year end, U. Subba Rao, Divisional Railway Manager (DRM), told reporters here on Wednesday. The DRM said that the electrification of the Karur – Dindigul section and Erode – Tiruchi section has already been completed in the last one year.
The Salem Railway Division will soon achieve the distinction of having no unmanned level crossing gates in its jurisdiction. The division eliminated about 30 unmanned level crossings in the recent past by either providing limited use subways or manning them. Currently, the division accounted for only 20 unmanned level crossings and effective steps have been taken to eliminate them by next month end, Mr. Subba Rao said.
Mr. Subba Rao said that the Salem Division has become the first division in the Southern Railway to provide 100 %t LED lights in all the railway stations, service buildings and quarters.
Replying to a question, the DRM said that the Salem – Mettur track doubling work was also in progress. The work between Mecheri and Mettur stations is progressing in the first phase and there was some hiccup in acquiring land. After the completion of the Mecheri – Mettur section soon, the works between Salem and Mecheri will be taken up.
Referring to the achievement of the division in the revenue front, the DRM said that the gross earnings of the Salem Railway Division has registered 5.66 % increase during the period from April to July in the current year compared to the corresponding period during last year.
Speaking to presspersons here, Mr. Subba Rao said that the division from April 1 to July 31 this year managed gross earnings to the tune of Rs. 228.85 crore, compared to Rs. 216.60 crore earned during the same period last year.
While the division managed an earnings of Rs. 182.94 crore compared to last year corresponding period of Rs. 169.94 crore (increase of 7.51 %), its earnings through goods traffic stood at Rs. 26.65 crore compared to last year's revenue of Rs. 18.15 crore (increase of 46.8 %).
Mr. Subba Rao said that taking advantage of the recent lorry strike, Salem division operated the Shakti express transporting automobile parts from Uthukuli to Gurgoan, three fodder express trains from Chavadipalayam and an exlusive train for transporting mosquito nets from Karur to Chennai.
Earlier, Mr. Subba Rao participated in the Independence Day celebrations and hoisted the national flag at a function held at the division ground. He took salute at a colourful march past presented by the RPF personnel. The RPF personnel, school students and wards of railway staff presented cultural programmes on the occasion.
Source