Egg bondas of a different kind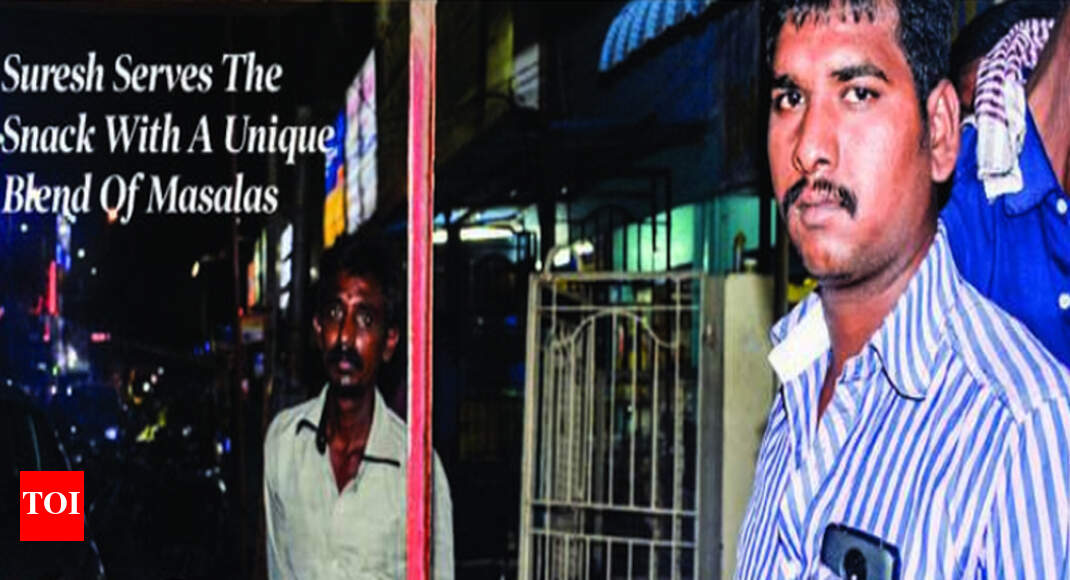 TRICHY: P Suresh Babu, who was working at a restaurant in Chennai after completing his catering course, had to come back to his hometown Trichy four years ago to take care of his uncle Mani's small roadside 'bonda' stall, after the latter fell ill.
Though the business was dull during the first two years since Suresh took over, his egg bonda, which is served along with a unique masala powder, soon started becoming a favourite among people. Now, the eatery 'Best Muttai Bonda Stall' at West Boulevard Road, which is open from 5 pm to 11 pm serves at least 100 people daily.
Suresh told TOI that initially he wasn't much interested in taking over the bonda stall permanently, but after seeing the reception the stall got, he took it more seriously. "My aim was to work in food production department at hotels, but when my uncle fell ill, I took over his bonda stall as an interim arrangement. But since the business began to pick up two years ago, I started to become a familiar face among the locals. So I decided to take up the job on a long term," he said.
Suresh said that people started to love his stall predominantly because of the masala powder which is given along the egg bonda. Speaking about how the special mixture is made, he said, "Pepper, asafoetida, cumin and salt are made into a powdered form, roasted in coconut oil and dried and is later served as the masala." The 26-year-old proudly added, "This powder, along with egg bonda is very delicious and people of all age groups love it." One egg bonda is available for Rs15 at his stall.
Suresh said that almost 450 egg bondas are sold on an average basis every day. "Since I did a catering course, I didn't want anyone else to take care of cooking. So only I prepare the dish with the help of my family members every day," he said.
When asked if he had any plans of introducing new snack items apart from just egg bonda, Suresh said that it's highly unlikely he would include new varieties. "If I have to introduce bhajji or vadai, it would mean that I would have to compromise on the quality of egg bonda. It wouldn't be a sensible option, as the egg bonda business is thriving well," he concluded.
source