TNMSC acquires new MRI scanner for Tiruchi GH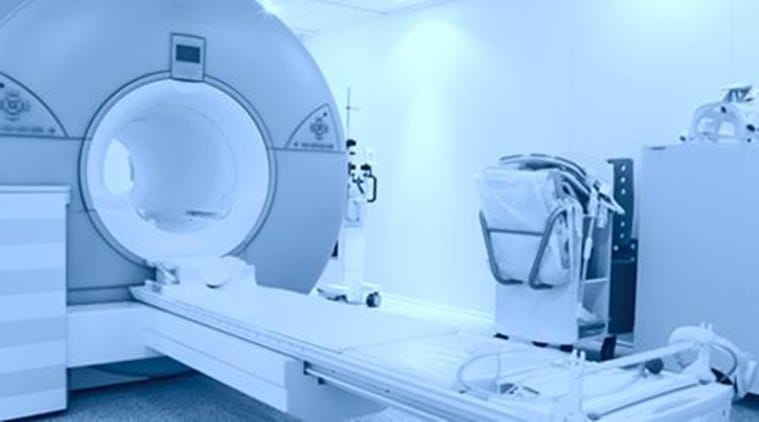 (Rep image)
The Tamil Nadu Medical Services Corporation (TNMSC) has acquired a modern Magnetic Resonance Imaging (MRI) scanner for Mahatma Gandhi Memorial Government Hospital attached with K.A.P. Viswanatham Government Medical College.
The state-of-art scanner will replace the existing MRI scanner, which has served patients for more than seven years at the hospital.
The new scanner, procured at an estimate of Rs. 7 crore, can be used to examine most parts of the body, especially brain tumours and brain lesions, spinal cord, bones and joints, breasts, heart and blood vessels and internal organs such as the liver, womb and prostate gland.
The existing scanner is likely to be sent to a Government Hospital in a neighbouring district.
G. Anitha, Dean, told The Hindu that the process of installing new MRI scanner had already begun. A few changes would be made at the radiology department to accommodate the scanner. The installation would be completed within 90 days. The services of the old scanner had come to an end and it had been dismantled.
Alternative arrangement
She said that no patient would be deprived of MRI scanning facility during the installation period. The Tamil Nadu Medical Services Corporation had made interim arrangements by roping in a few private scan centres in Tiruchi for MRI scanning of patients admitted to Tiruchi GH.
The needy patients, upon prescription by doctors, would be taken by ambulance to the scan centres. There would be no additional charges for using private MRI scan.
Out of Rs. 5,000 per scanning, Dr. Anitha said the State government would bear 50% of it. Remaining Rs. 2,500 would be borne by the patients. On an average, 20 patients, including 10 out-patients, were referred from Tiruchi GH to private MRI scan centres.
Source