KAPV college seeks MCI approval to offer 3 more post graduate courses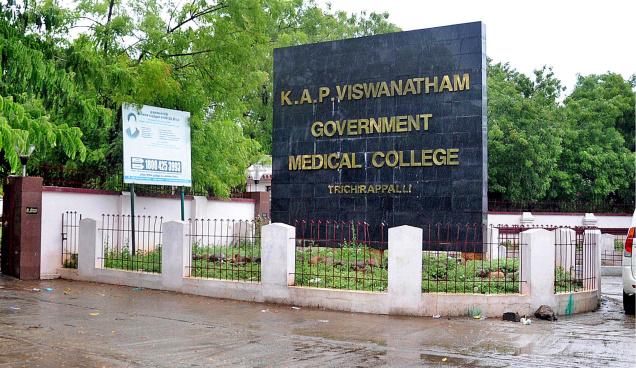 IN order to reduce the works of constantly changing small, 100 kg liquid oxygen tanks, the MG-MGH has installed a 25 thousand litre liquid oxygen tank, which is expected to be operational from next month. It is said that the Tiruchy government medical college is applying to the MCI for three more post graduation courses.
Dr G Anitha, dean of Mahatma Gandhi Memorial Government Hospital, Tiruchy said, "Earlier, our ventilator usage in the GH had been equipped with 25 hundred kilo liquid oxygen unit. Once the cylinder is emptied, an employee has to replace the cylinder with another one constant-ly. So we have installed a unit with a capacity of over 25,000 li-tres, worth Z3 crores. The new single storage unit is capable of fulfilling the whole hospital's needs and it will be brought to operational conditions by next month as the final pipeline works are under-way. The prevailing unit will also be operated as a backup."
Speaking about the developments Dr A Arshiya Begum, Vice Principal in KAP Viswanatham Government Medical College (KAPVGMC), stated that proposals have been submitted to the MCI for adding PG courses in Dermatology, Pharmacology and ENT.
source epaper.newindianexpress.com//c/27041164