All welcome to Happy Streets on Link Road this Sunday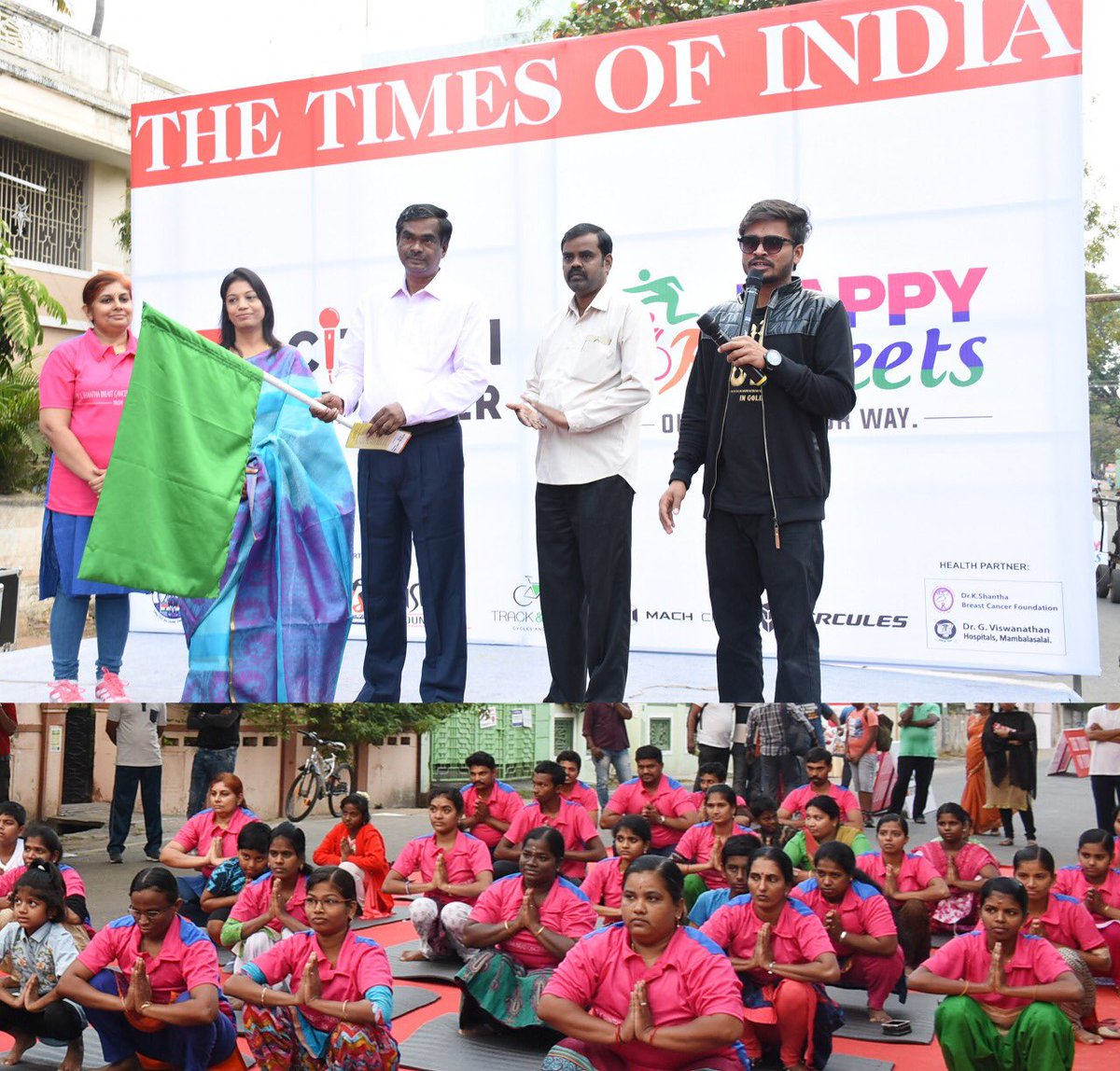 It will be a new and refreshing change for Trichiites, as the Happy Streets programme, which was organised at Thillai Nagar for the first three weeks, has been moved to Link Road, Uzhavar Sandhai, for the fourth programme, which will be conducted on March 18.
Times of India, with the support of Trichy Corporation and Trichy city police kick-started Happy Streets at Thillai Nagar 10th Cross Street (west) on February 25.
Over the course of the first three programmes, a varied range of activities like yoga, zumba and aerobics classes were conducted for the participants, apart from fun contests like cycle-tyre racing, sack race, outfield board games, lemon-in-the spoon, tug-of-war and more -- all of which was thoroughly enjoyed by everyone.
Apart from the above mentioned activities and contests that will be continued, the forthcoming programme would also serve as a treat for the music lovers as a special band performance by 'Opposite Stereo' headed by Jason Christopher has been organised. The spectators will also get to witness a spectacular show by 50 talented skaters from Srirangam Roller Skating Academy.
Many of those, who attended the first three weeks of the programme, stated that "getting more conscious about physical, mental and environmental well-being were few of the major takeaways from Happy Streets," while the rest opined, "Happy Streets made us realise that streets are not only meant for transport, but also for communities in the particular localities to come together and host fun events."
The participants also felt that sessions like strengthening interpersonal relationship, fitness and self-defence class for women in the first three weeks, were highly beneficial.
The Happy Streets initiative will be conducted on every Sunday over the course of next 10 weeks in Trichy from 6 am to 9 am.
Source