BDU gets Rs. 58.85-crore funding from Centre, State
Bharathidasan University received sanctions for funding of nearly Rs. 59 crore for various purposes from the Central and State governments during 2017-18.
The Department of Science and Technology (DST), Government of India, sanctioned Rs. 17.35 crore under its PURSE (Promotion of University Research and Scientific Excellence Scheme). Of this, the first instalment of Rs. 6.28 crore has been released, according to the annual report.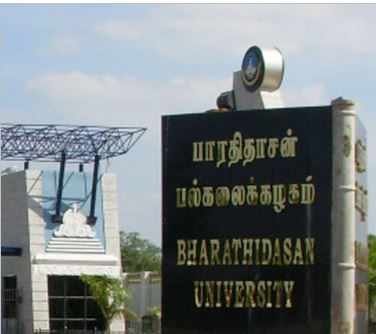 A higher amount of Rs. 29.5 crore was provided by the Ministry of Human Resource Development for holistic development of the university and the constituent colleges under Phase-1 of RUSA (Rashtriya Uchchatar Shiksha Abhiyan) Scheme.
Of this, Rs. 20 crore was sanctioned under infrastructure grants to the university, Rs. 8 crore for the university's model colleges in Aranthangi, Vedaranyam, Thiruthuraipoondi and Veppur, and Rs. 1.5 crore under Research and Innovation and quality improvement for the collaborative research project entitled 'Sustainable Energy Technologies'.
The State Government had allocated Rs. 5 crore through the Higher Education Board for construction of additional buildings of 2137.48 sq mt in Nagapattinam for Bharathidasan University Constituent Arts and Science College.
On their part, faculty members had received grants from funding agencies like DST, Department of Biotechnology, Council of Scientific and Industrial Research and Indian Council of Medical Research to the tune of Rs. 7,03,50,000.
Source