Rs. 67.63 crore disbursed as crop loans: Collector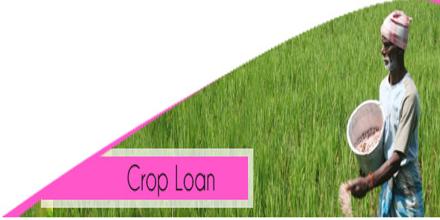 Cooperative societies have disbursed about Rs. 67.63 crore as crop loans so far in the district for the current samba season and the figure would cross the Rs. 100 crore mark before the end of this month, Collector K. Rajamani said here on Friday.
Chairing a meeting to review disbursement of crop loans and water management in irrigation canals in the district, Mr. Rajamani said crop loans were being sanctioned to all eligible farmers through the primary agricultural cooperative societies (PACS) without any hassle.
In order overcome glitches in sanction of loans, divisional level meetings between secretaries of PACS and farmers have been held.
Mr. Rajamani said adequate arrangements have been made at PACS and e-service centres for farmers, who had not taken crop loans, to pay the premium for crop insurance before November 30.
Zero balance accounts would be opened in cooperative banks for farmers who want to insure their crop through the PACS.
Such farmers can approach the District Central Cooperative Bank for opening accounts.
Referring to water management, Mr. Rajamani said steps have been taken to ensure that the water released in the 17 irrigation canals reached tail-end areas. Committees have been formed with farmers representatives to sort out problems if any in this regard, he said.
K. C. Ravichandran, Joint Registrar of Cooperatives, S. M. Uduman Mohideen, Joint Director of Agriculture, Ganesan, Executive Engineer, Public Works Department (River Conservation Division) and other officials participated.
Source:http://www.thehindu.com/todays-paper/tp-national/tp-tamilnadu/rs-6763-crore-disbursed-as-crop-loans-collector/article20554547.ece