Rising passenger traffic: AAI plans Rs 4,200-cr new terminals at 7 airports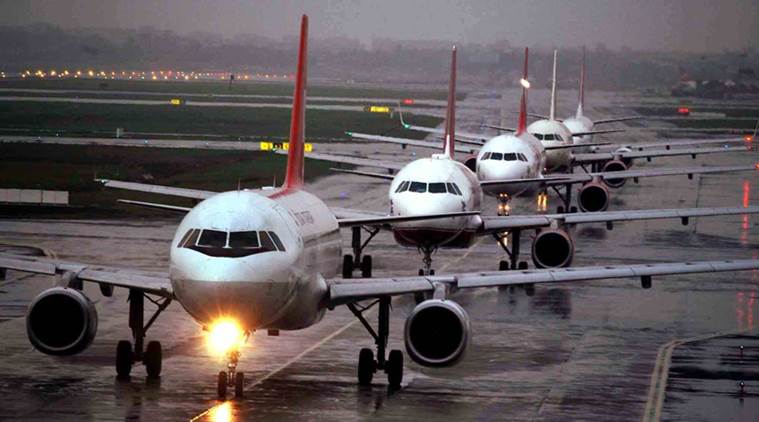 Indian air passenger traffic, the Airports Authority of India (AAI) is undertaking expansion at a number of its airports with new terminal buildings coming up at Guwahati, Leh, Patna, Trichy, Jabalpur, Vijaywada and Agartala, according to a senior AAI official. These new terminal buildings are expected to come up at an approximate cost of Rs 4,200 crore.
The official informed that the current available capacity at Indian airports is 282 million passengers per annum, whereas the demand forecast for 2020-21 is 396 million passengers per annum. "There are plans for creating additional capacity of 154 million passengers per annum in the next 4-5 years, in which 56 million passengers per annum additional capacity will be created in AAI airports like Chennai, Srinagar, Pune, Dehradun, Lucknow, Mangalore, Jaipur, Goa, Agartala, Guwahati, Leh, Patna, Trichy, Vijaywada, Port Blair, Agartala, Kochi, Trivandrum and Jabalpur. Additionally, 98 million passengers per annum capacity will be created in joint-venture, private, and state government airports," he added.
Furthermore, nine airports — Chennai, Srinagar, Pune, Lucknow, Mangalore, Dehradun, Jaipur, Goa, and Visakhapatnam – will have their existing terminal buildings expanded at an estimated cost of Rs 6200 crore, the official informed.
A recent report by rating agency Icra pointed out that the Indian aviation sector will need an investment of nearly Rs 2.4 lakh crore to treble the airports capacity in the next ten years, compared with the Rs 52,000 crore that has been invested over the last decade across various airports in the country. The report said that between the period FY14 and FY17, 57 per cent growth was recorded in passenger traffic.
It also said that the AAI has finalised Rs 65,000 crore in capital expenditure, of which Rs 17,500 crore was for the next five years. On the other hand, the airports at Delhi, Mumbai, Hyderabad, and Bengaluru, which are operated by private companies, would require Rs 22,000 crore in capital expenditure for brownfield expansion, while Rs 21,000 crore will be needed for greenfield expansion.
According to Icra, the airports infrastructure sector is increasingly getting constrained by the strong growth in traffic since FY14. But capacity addition has been moderate. "The new airports in New Delhi and Mumbai and other key cities have already crossed their projected traffic for 2020 by many millions. Only Bengaluru and Hyderabad are yet to cross the installed capacity", it said.
The International Air Transport Association (IATA) expects that airport infrastructure such as runways, terminals, and ground access are expected to come under strain going ahead. "Increasing demand will bring a significant infrastructure challenge. The solution does not lie in more complex processes or building bigger and bigger airports but in harnessing the power of new technology to move activity off-airport, streamline processes and improve efficiency. Through partnerships within the industry and beyond, we are confident that sustainable solutions for continued growth can be found," said IATA's director general and CEO Alexandre de Juniac.
Earlier, The Indian Express had reported that the AAI is in negotiations with a number of states to address the capacity constrain issue by suggesting to state governments for having multiple airports in a single city, which would be required considering airports at several cities are nearing their saturation.
Source:http://indianexpress.com/article/business/business-others/rising-passenger-traffic-aai-plans-rs-4200-cr-new-terminals-at-7-airports/