New railway timetable draws flak from passengers in delta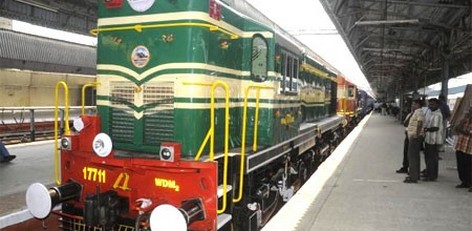 Rail users, commuters and the public in the delta region showed mixed signals, mostly red, to the new railway timetable, which took effect on Wednesday.
The timetable presents a mixed bag for the main Line passengers.
Introduction of two fully unreserved Antyodaya Express trains between Tambaram and Shencottah as also between Tambaram and Tirunelveli is a boon to last minute schedulers and the lesser privileged.
'No link service'
"But the Railways has not heeded our demand for operating the Coimbatore-Manargudi Chemmozhi Express as a link service up to Mayiladuthurai to cater to the bulk of passengers from the Kumbakonam region. Our demand for operating the weekly Puducherry-Mangalore Express as a daily train via Thanjavur and Kumbakonam has not been heeded,'' says A. Giri, member, Divisional Rail Users Consultative Committee.
Other demands from the region such as the restoration of the Rameswaram-Tirupathi Express as a daily train service, thrice-a-week Puducherry-Kanyakumari Express, operation of Tiruchi-Howrah Express via Mayiladuthurai have been given the go by in the new timetable and that has left many passengers disappointed.
Advancing the departure timings of all trains operated via Main Line facilitating late arrival of Chord Line trains at Tiruchi is set to trouble passengers in the delta region.
"The authorities could have positively considered our plea for stoppages at Mambalam for the Chendur and Cholan Express trains has also been given the go by," T. Saravanan, secretary, Papanasam Train Passengers Association pointed out.
The commuters in the Thanjavur region are also sore that their persistent demand for Thanjavur-Salem and Thanjavur-Villupuram services has not been met by the Railways in the new schedule.
"We hope that the Railways will come out with a suitable solution to mitigate the problems of the passengers from high ticket revenue yielding stations in Thanjavur and Kumbakonam," urge the region's train travelling public.
Source:http://www.thehindu.com/news/cities/Tiruchirapalli/new-railway-timetable-draws-flak-from-passengers-in-delta/article19966066.ece