Villagers eye ODF-free status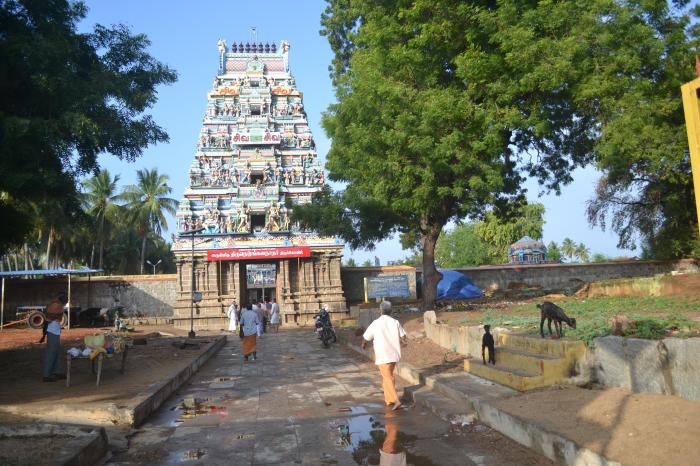 THE villagers of Thirunedungulam village near Thiruverumbur on the city outskirts has set a target to achieve 100 percent Open Defecation Free (ODF) zone, at a grama sabha meeting held on the occasion of Independence Day on Tuesday Over 210 toilets have been built in the past two financial years based on the resolutions passed in the previous grama sabha meetings. The village will now build 40 new toilets at the residences in the current financial year 2017-18. The grama sabha meetings are hosted four times a year; on January 26 (Republic Day), May 1 (International Workers Day), August 15 (Independence Day) and October 2 (Gandhi Jayanti). During the meetings, the villagers, panchayat heads or the officials from the District Administration sits along with the villagers on rugs or math spread on the floor, to pro-mote a sense of equality.
Topics for the general welfare, to ensure the basic needs of the villagers, to redress their grievances, including conservation of water bod-ies, would be discussed during the Grama Sabha meetings. On Tuesday, about 404 village panchayats in Tiruchy district host-ed Grama Sabha meetings.
The District Rural Development Agencies (DRDA) officials, assistant director of agriculture, regional development and other government department officials visited Thirunedungulam gram sabha. Then, the villagers took out a rally along with the government officials to create awareness on the decisions taken at the gram sabha. At the meeting, the villagers took an oath for the New India campaign which includes Swachh Bharat mission, poverty-free zones, corruption-free India, and entities related to religious harmony. Discussions on water conservation and prevention of vector-borne diseases like dengue followed. The basic need to build toilets to fully obtain 01)F tag was represent-ed by the villagers. For the current financial year, over 90 toilets have been allotted in Thirunedungulam village, of which 31 are nearing completion. `Mission Antyodaya', an opera-tion by Central and State governmentst to make poverty-free zones in about 1,000 villages also discussed.
Topics discussed
■ Thrift drinking water
■ Diseases spread by mosquitoes and means to prevent it
■ Village panchayat management and public fund utilisation
■ Open Defecation Free (ODF) panchayats
■ Mahatma Gandhi National Rural Employment Guarantee Act (MGNREGA)
■ Women development programme
Source: epaper . newindianexpress. com//c/213 66001