Trains to Sengottai, Tirunelveli from Tambaram likely by Oct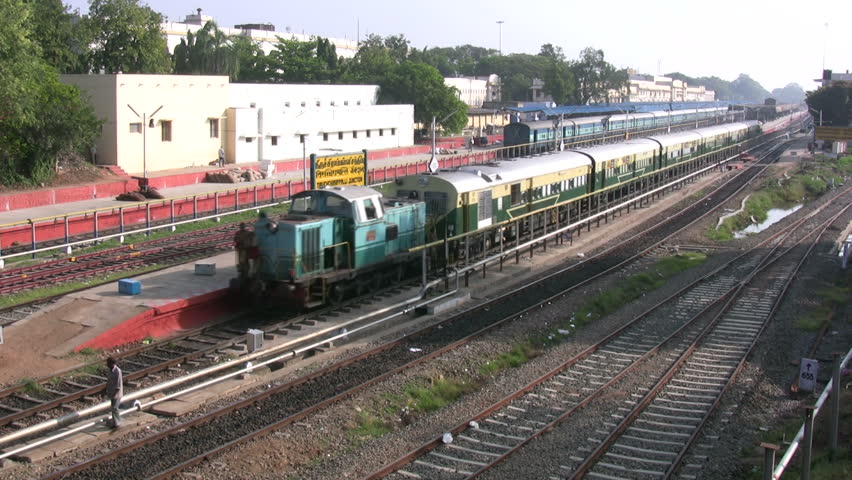 Southern Railway is likely to start two new trains from Tambaram, recently commissioned as Chennai city's third coaching terminal. Overnight trains to Sengottai and Tirunelveli will, in all likelihood, will be included in the timetable from October, highly placed sources in the zone said.
These are high-density routes on the south-broad gauge (BG) line as the Chennai-Trichy-Madurai line is known in railway parlance. Due to a dual issue of low line capacity and terminal capacity, the zone was unable to operate more trains on the route. Currently, one train runs to Sengottai from Chennai daily, while five are operated to Tirunelveli.
More than 60 trains originate or terminate from Egmore railway station and are cleaned and maintained at the Gopalapuram yard nearby. To introduce new trains from Egmore to southern districts as well states north of Tamil Nadu, the zone needs additional maintenance facilities, for which two pit lines were planned at Tambaram in the first phase. The work has been delayed for more than one year due to various reasons like inefficiencies of contractors and demonetisation.
Now, with the terminal being commissioned, the doubling of the line to Madurai will be completed by December. Doubling work till Trichy was completed in May. The Tambaram terminal has been created to de-congest Chennai Egmore and shift the origin/termination of south-bound trains to Tambaram. Already, the zone shifted the Guwahati and Dibrugarh weekly express trains to Tambaram from August 7 on a trial basis for a month.
However, officials in the operations department are yet to take a call on shifting the operation of more south-bound trains to Tambaram. Protests from a section of passengers living in the city's northern and western suburbs like Avadi, Gummidipoondi and Royapuram, who feel Tambaram will be too far a terminal to catch trains to southern districts, are being cited by officials for the delay in operating more trains.
However, another section of officials says that Tambaram is well-connected by suburban trains which can be run in sync with the passenger trains. "For instance, if the origin of Pandian Express is shifted to Tambaram, we can run a co-ordinated EMU train from Avadi/Gummidipoondi through Chennai Beach for passengers' convenience. This is not a major issue," a senior official said.
Such an arrangement is being done in Mumbai, where many trains start from Kurla and Bandra despite being far away from Mumbai Central and Chatrapati Sivaji Terminus (CST)
Source:http://timesofindia.indiatimes.com/city/chennai/trains-to-sengottai-tirunelveli-from-tambaram-likely-by-oct/articleshow/60125878.cms