Railway divisions ordered to adopt online system to settle pension grievances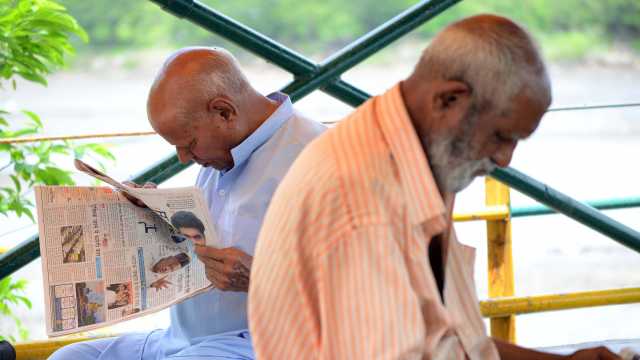 In an attempt to eliminate the inordinate delay in finalising grievances of pensioners, the ministry of railways has asked authorities in all divisional offices to switch over to web based online system for pension related issues. The ministry has also asked divisions to fortnightly review and submit the status report on all pending pension cases.
However, Trichy railway division officials claimed that no pension cases are pending as of now, as almost all the cases were settled amicably.
The circular which was sent to all the divisional railway managers (DRMs), dated August 10, by the ministry of railways said that complaints from pensioners were being received with regard to inordinate delay in finalising their pension cases.
"Efforts should be made to switch over to web based online system for pension related issues. It would completely obviate the human interface and system would be absolutely transparent. Through the online system, pensioners would be immediately able to know the status regarding finalisation of their cases. Till the online system was put in place, divisional railway managers may be instructed to fortnightly to review all pending pension cases with all concerned and ensure early disposal," the circular said.
Officials have also instructed the divisons to make ready the status report on all the pending pension cases with reasons for delay in settlement and steps taken for system improvement within a month.
A functionary from Southern Railway Employees Pensioner's Association, seeking anonymity, told TOI, "As far as Trichy railway division is concerned, the total number of cases pending are not more than 40." When contacted, Trichy DRM Udaykumar Reddy said that a portal was already up and running for pensioners to send their grievances and through which almost all the cases were settled amicably.